Inside George Tiller's Clinic
In May 2009, Dr. George Tiller, one of the few U.S. providers who performed third-trimester abortions, was assassinated at his church by an antiabortion activist. Dr. Tiller was admired in the abortion community not only for his courage—he and the staff of his clinic in Wichita, Kansas, had long been targeted by protesters, and he had continued his work despite an earlier attempt on his life—but for the thoughtful and sensitive care his clinic provided. Five months after Dr. Tiller's death, Carole Joffe, of the University of California, San Francisco, flew to Wichita to interview his former staff members, and she reported her findings in the September 2011 issue of Perspectives. We asked her about her experience.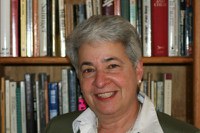 PSRH: What inspired you to undertake this project?
CJ: I had known Dr. Tiller for 20 years. I met him at a National Abortion Federation meeting in the late 1980s, and I knew how extraordinary and unique his clinic was. And I knew how respected and beloved he was in the world of abortion providers. So it wasn't rocket science to know that [Tiller's clinic] was a very important part of the story of abortion provision in the United States. Dr. Tiller didn't write much; his focus was on his clinic. I had a strong feeling that if I didn't document what had happened there, it would be lost to history when the people who knew him left the field.
PSRH: Was it difficult to get the staff to speak with you?
CJ: I've been studying this world since the late 1970s, so when I approached them, they knew who I was and that my motivations were appropriate. And the staff I spoke with were very eager to talk. A conceit of social scientists such as myself is that when we study people, it's as valuable for them as it is for us. But frankly, most of the time it's not—the value is not necessarily to those we are interviewing, but to our own careers and, hopefully, to society as a whole. In this case it was different. I don't want to go overboard, but it truly was a therapeutic experience for those I interviewed.
We met in a hotel. I talked to seven people altogether—four on day one and three the next day. Some people from the first day said, "Can we come back?" It was the first time they had seen each other [in months], and they needed to talk to each other. It was a powerful research experience, because they weren't just telling me the story of their clinic, they were dealing with their grief and essentially giving eulogies for their former boss. I've been a sociologist for 40-odd years, and it was unlike anything I've experienced.
PSRH: You reported that Dr. Tiller and some of his staff considered their work a sort of spiritual calling. Did this surprise you?
CJ: It didn't, because I knew a lot about Dr. Tiller's practice. I knew, for example, that he had a chaplain on staff. Since his death, more and more clinics have attempted to incorporate some version of a spiritual element, either by having religious figures on call or by having a quiet room where patients and staff can reflect. Dr. Tiller pioneered this.
There is a listserv of abortion providers in which I and occasionally Dr. Tiller participated. No matter what topic he was talking about, whether it was being targeted by protesters or the state of Kansas once again trying to sue him, he always signed his messages "Cordially, George."  He gave a message of calm: "I will deal with whatever there is."
PSRH: Were any of his practices a surprise to you?
CJ: Sure. I knew beforehand that he did late abortions, including ones in the third trimester for very problematic pregnancies, and that he was spiritual. And of course I knew that he had been targeted by protesters—Bill O'Reilly repeatedly referred to him as Tiller the Killer on his Fox News program. But I didn't know the "choreography," as I called it in the article, for these later abortions—that is, the very carefully planned sequence of events that marked the women's several days at the clinic. I didn't know how important it was to him to have the women who came to him [for late abortions] bond with each other. And I didn't know the extraordinary length to which he went to meet special needs. A rabbi whose wife had a problem pregnancy wrote in a blog post that they had been at the clinic at Passover, and Dr. Tiller called an associate who was a rabbi and made sure this couple was invited to a Passover seder. That's the kind of extra step he and his staff would take.
PSRH: Your article focused on the clinic's care of women who were having third-trimester abortions because of fetal anomalies. Why is that?
CJ: Because for me that was the unique part of his practice. I assume that the same decency and commitment was extended to other people, but most first-trimester abortion patients probably do not need or want to talk with a religious figure or bond with other patients.
A big part of the four or five days that the "fetal indication" patients were at the clinic was spent on what the staff called "baby plans." Do you want a burial for the fetus, do you want a funeral, do you want the ashes sent to you? Most "ordinary" abortion patients wouldn't need that kind of service. But all of the patients shared the problem of going to a clinic that was heavily protested; all of them had to go through the gauntlet of people screeching at them. The staff did everything they could to prepare them for this beforehand.
PSRH: What was the reaction to the article?
CJ: I had positive feedback. No negative feedback. Although antiabortion people read and critique some of the things I write and sometimes send me obnoxious notes, this article did not come on their radar screen. But I'm grateful to Perspectives for publishing it. I hope somewhere there's a Ph.D. student who wants to write at length about Dr. Tiller and the clinic, and I'm glad they'll have access to the article.
I know the article didn't change the minds of legislators. But I hope readers understood the humanity and thoughtfulness that went into Dr. Tiller's practice. Although about 90% of abortions take place in the first trimester in the United States, there will always be a need for later abortion, and this clinic was a model of an extraordinarily compassionate way of doing it.