Emerging
Stronger
2020 Annual Report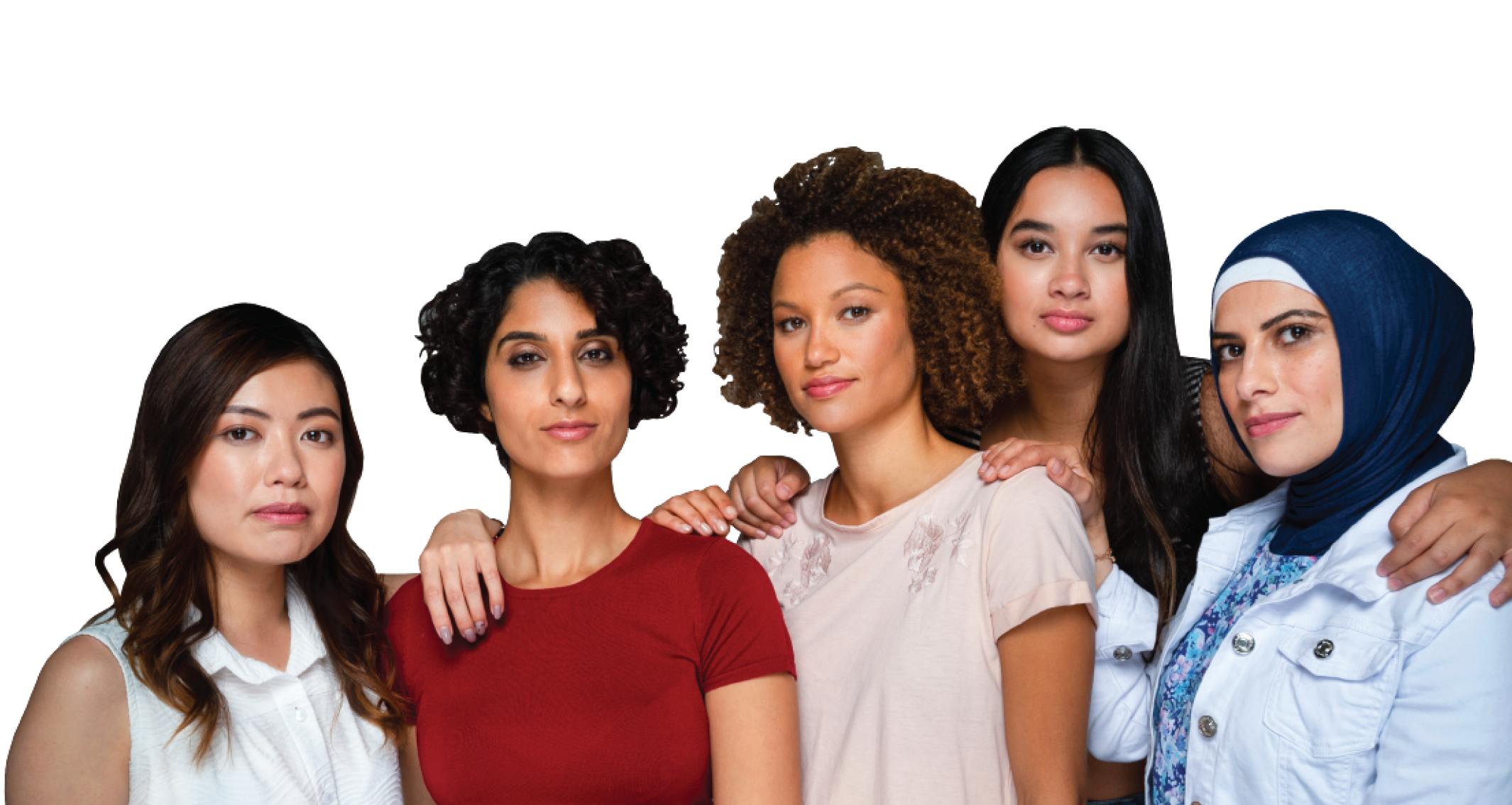 The year 2020 proved the maxim that the only certainty is uncertainty.
Amid constant change, Guttmacher stayed focused on laying the groundwork for progress. This year, we are seeing the fruits of our efforts in 2020 pay off through successful and ongoing campaigns to challenge the Hyde Amendment, increase funding for the Title X family planning program, rescind the Global Gag Rule and much more. Your support in 2020 helped ensure that we were primed to make meaningful gains for reproductive health, rights and justice this year. Because of you, we are emerging even stronger. Thank you.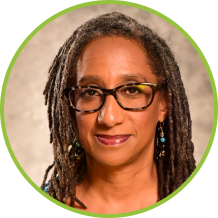 Herminia Palacio, MD, MPH President and CEO
Predicting the
COVID-19 baby bust
In June 2020, Guttmacher released the first comprehensive study on COVID-19's impact on reproductive health in the United States. At a time when many assumed that COVID-19 would lead to a spike in birth rates, our just-in-time research foreshadowed what has since been extensively covered in the media—that COVID-19 has instead caused a "baby bust." At the same time, we were the first to document that the pandemic had a disproportionate impact on the childbearing desires of low-income women, women of color and queer women, while also leading to widespread disruptions in people's ability to access their birth control method of choice and related care—with marginalized communities again bearing the brunt.
Our data were key to securing $50 million in supplemental funding for the Title X national family planning program. Guttmacher's research team expects to release updated findings later in 2021 to continue making the case for a robust response to COVID-19 that places the needs of marginalized communities front and center.
Because of
the Pandemic…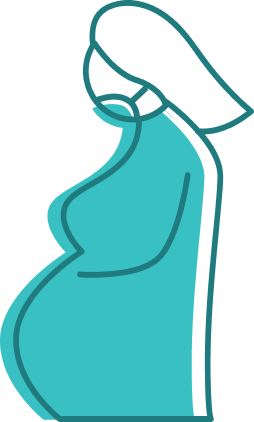 34%
of women overall wanted to get pregnant later or wanted fewer children.
44%
of Black women wanted to have children later or wanted fewer children.
33%
of women reported that they had to delay or cancel care or had trouble getting birth control.
Laying The Groundwork For
Ending
The Global Gag Rule
Throughout 2020, Guttmacher laid the groundwork for overturning President Trump's reinstatement of the Global Gag Rule, should he have won reelection. Our research team published findings from an innovative study documenting the early harms of the policy in Uganda, sounding a warning bell about the policy's potential long-range damage. We then worked with coalition partners to make the case for rescinding this policy under the new administration and for the long term, under future administrations. The Biden administration rescinded the policy on January 28, 2021. Building on that success, we are now using data we published in 2020 to make the case for repealing the antiabortion Helms Amendment. Repealing the Helms Amendment and enabling the use of U.S. funds for safe abortion services would mean that in the 33 countries receiving U.S. support for family planning…
As low- and middle-income countries continue to grapple with the effects of COVID-19, our findings make clear that ending the Helms Amendment would prevent unsafe abortions and their negative health effects, while yielding valuable cost savings for health systems.
19M
There would be 19 million fewer unsafe abortions each year.
17K
There would be 17,000 fewer maternal deaths each year.
$641M
Health systems would see a net savings of $641 million annually.
2020

Income and Expenditures
40%
U.S. private foundations (restricted)
23%
U.S. private foundations (unrestricted)
10%
Global organizations and governments (restricted)
3%
Grants and contracts from U.S. government agencies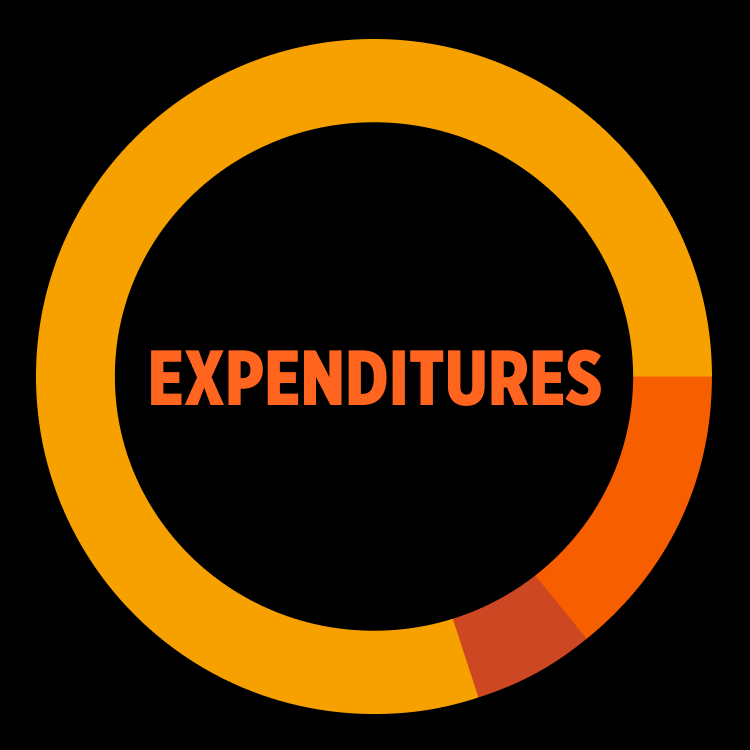 14%
Management and general
Donate Now
DONORS
INDIVIDUAL DONORS | $10,000+
Anonymous (8)
Jerry and Lynn Babicka
Jenny Brorsen
Jerry and Diane Cunningham
Rose and David Dotort
Carola Eisenberg
John S. and Kathryn O. Greenberg
Renee Johannesen
Kenneth M. Jones and Carol Koury
Ben Kahrl
Julia Kahrl
Rosemary Kittrell
Peter W. Lisbon
Ann G. Loeb
Bryan F. Macpherson and Pamela M. Van Hine
Constance Mao
Thomas R. and Musa Mayer
Laura Rosenbury
Robert D. Shelton
Paul Scott Sperry and Beatrice Mitchell
Carol H. Tolan
Lou and Byron Zellner
Ami Vora
Richard and Clarice R. Weinberg
Nan Weiss
Laurie Schwab Zabin
INDIVIDUAL DONORS | $1,000–9,999
Anonymous (7)
Sara and Gary Ahr
David T. and Sharman Altshuler
Gretta L. Anderson
Susan Appleton
Cynthia Argani
Erin Armstrong
Teresa Audesirk
Anne L. Banfield
Caitlin Barry-Heffernan
Thomas A. Bartlett
Susan Mary Bauman
John W. and Mary Ann Beckley
Judith E. Belsky
David Bendich
Leslie Bhutani
Cynthia Blizzard
Melanie S. Bronstein
Rachel Capps
Linda Cherry
Mary Cieslicki
Hollis Cline
C. Lewis Cocke
Matthew Coles and David Ma
Donald A. Collins, Sr.
Vicki B. Cox
Lillian Creighton
Darlee J. Crockett
Peggy Danziger
Barbara D. Davis
Clinton E. Deveaux and Merinda J. Herron
Robert A. Diamond
Susan G. Doering
Jessica E. Donovan
Manuel and Carol Dupkin
Terence Dutton and Patricia Riddle
June Eicker
Jonathan L. Entin
Sarah Faulkner
James H. Feit
Richard Feldman
Linda Fentiman
Cindy Fields
Aaron Fink and Vicki L. Porter-Fink
Mary Fogle
Orlis Fossum
Linda Fried
Susan J. Gilardi
Nancy S. and Pat Gillespie
Melissa Gilliam
Beth Glosten
Nancy Goldin
Nathaniel Hall-Snyder
Sharon A. Hayes Charitable Lead Trust
Agnesann B. Herman
Lynn Herrick and Rodney Sharp
John Hirschi
Richard R. Howe
Sherry F. Huber
Lisa Ikemoto
Allen N. Johnson
Malcolm C. Johnson
Everett N. Jones
Trish Keegan
Dennis G. and Joanne Keith
Julia Kester
Carolyn T. Kirk
Becky Kleager and David Rusterholz
Jill S. Lafer
Lang Foundation
Christine B. and Richard A. Lang
Mr. John A. Lang and Ms. Nancy Merrell
Berton Lapidus
Gayle Larson
Elvera Leader
Nancy Leavens
Margaret J. Lemaster
Richard Levi
Peter R. Limburg
Gregory Lincoln
Gordon A. MacInnes
James Mackey
Steven A. Mansbach and Julia E. Frane
Edith R. Matthai
Norman McRuer
Supriya Mehta
Barbara J. Meislin
Thomas W. Merrick and Elaine Murphy
Glenna R. Michaels
Linda Crank Moseley
Sandra J. Moss
Constance Murray
Robert Newton
Laura N. Oswald
Herminia Palacio
Daniel E. and Sara S. Pellegrom
Laura A. Philips
Patricia A. Pinkos
Suzanne Poppema and John Cramer
David Porteous and Vicky Smith
William C. Rands
William and Eleanor Revelle
Eric Rhoads
Amy Rossman
Paul T. Sack
Camila Salvisberg
Nancy Sanger
Elizabeth F. Sayman
Magda Schaler-Haynes
James and Ruth L. Scheuer
Natalie Schmitt
Mary Schroth
Michael Schussler
Kristan Seibel
Jaimie Shaff
Nathan Shaffer
Mary Shallenberger
Nozer Sheriar
Martha P. Siegel
Susheela D. Singh
Susan M. Sogard
Priscilla Spears and Daniel W. Bean
Stuart and Shirley Speyer
Denise M. Spillane
Silda Wall Spitzer
Jan H. and Susan J. Suwinski
Daena Title
Elizabeth Case Trumbull and Darryl Craig Celkupa
Gloria Valdespino
Daniel D. Wert
Carolyn Westhoff
Marshall Weinberg
William B. Wiener
Joyce G. Wolf, MD
Martha T. Wilson
Sally De Witt
Susan Witte
Jane E. Worthen
Kip B. Zegers
INDIVIDUAL DONORS | $250–999
Ronald Abeles
Jennifer R. Abrams
Louise Acheson
Ahmad Adnan
Kathryn Adorney
Ann Allen
Amy Allina
Disa Almeta
Rima D. Apple
Mary Jo Armbrust
Janice J. Arrott
Roger C. Avery
Lynne Azarchi
Shelly Ball
Michael Barrett
Janet Bartholemew
Thomas L. Bartlett
Hasan Basheera
Margaret P. Battin
Carol Trillich Bauer
Susan C. Bayley
Joan Bedinghaus
Karen R. Belinky and Leslie Charm
Alan Bell
Judith Bellin
Sylvana E. Bennett
Ruth G. and Carl Benson
Louise Berenson
Roger H. Best
Steven Bills
Eugenia B. Bishop
Susan Blackman
Marilyn S. Blackwell
Robert L. Blake, Jr.
Carol M. Boardman
Millicent Bogert
Ingrid Bond
Jack Bradshaw
Carol A. Bratt
Jane Braus
Neal Brock
Andrew Browne
Judith Brunk
Arlene Bryant
Margaret Bryant
Sonya L. Burgher
Karen Burke
Jean Cahouet
Nancy Campbell
Charlotte Caplan and Michael Brubaker
Mary Anne Cappelleri
Dazimae R. Carmo
March A. Cavanaugh
Mike Cerame
Bob Chapman
Cecily Clark
Lillian Van Cleve
Ernestina Coast
Neil D Cohen
Kenneth L. Conca
Julia Copley
Kathy E. Corella
Betsy Cotton
Mary C. Currie
Doris Darr
Peter Dascoli
Peter Davies
Donna DeDiemar and Chris Hamilton
Elisabeth Deeran
Judith Depew
Debbie L. Dodge
Carol G. Doherty
John Downing
James A. Doyle
Joanne S. Earp
Anne H. and Paul R. Ehrlich
Jeanne Eichinger
A. Edward Elmendorf
Carl J. Erickson
Lee M. Espeland
Raymond F. Fangboner
Victoria L. Fetter
Suzanne C. Fischer
Gael Fitzmaurice
Jonathan Flescher
Sigrid Foerch
Sara Foster
Michelle Fox
Barbara J. Francisco
Andrew F. Frost
John A. Galbraith
Walter J. Gamble
Sheryl P. Gardner
Gail Garlick
Eva M. Garringer
Barbara and Ted Gauld
Alene H. and Robert S. Gelbard
Patty Gelfman
Katie Gentile
Carol Gertz
Michael Giannini
Mary Gillmor-Kahn
John and Dorothy Givens
Ellen B. Gold
Nancy J. Goldberg
Helen and Jonathan Goldstein
Richard Gordon
Elmer L. Grable
Roger K. and Polly Graham
Amy Gruber
Gail Gulliksen
Laurence B. Guttmacher
Sally J. Guttmacher
Jason Gwinn
Peter Haas
Diana L. Haldin
Douglas Hamilton
Robert and Kristi Hardin
Robert B. Harper
Mark Hathaway and Priscilla Johnson
Dirk and Dixie Havlak
Charles R. Hedberg
Bill Hernandez
Valerie J. Herr
John Hiestand
David Hirsh
Olivann R. and John E. Hobbie
Rebecca S. Hoblin
Al Hoffman and David Shepherd
Melanie Holland
Khristina Horn
Richard A. Horvitz
Katharine Houghton
Linda Howard
Marcela Howell
Barbara S. Hulka
Barbara Husseini
Danika Hyssong
Louise Hytken
Lydia Jacobs
Ellen Jacobsen-Isserman
Andrea Jacoby
Renee R. Jenkins-Woodard
Jeffrey A. Jens
Sujatha Jesudason
Roger T. Johnson
Sally P. Johnson
Theresa M. and Bruce D. Johnson
Theodore H. and Nancy L. Johnson
Sandi C. Joiner
Joyce D. N. Jones
Kimberly T. Joseph
James and Nancy Joye
Henry O. Kandler
Matthew W. Karowe
Robert Keller
Julie J. Kelsey
Brad Kerchof
Joyce Ketlar
Richard B. Kidd
Melinda R Kirstein
Paula K. Knickerbocker
Ethel V. Knighton
David Knowles
Thomas Kottke
Emily Kuehn
Kay L. Kummerow
John LaGrange
D. Lamar and Evelyn M. Cason
Kathryn S. Lawhun
Walter R. Lawson
Lynn L. Lederer
Caron M. Lee
C. V. Lesniewski
Susan Levine
Robert Liner
Molly Liskow
Melvyn Littner
Sondra D. Lord
John P. Loveridge
Eleanor L. Lowenthal
Natalie Magnuson
Marvin K. Malek
Jeremy Marmer
Adrienne B. Mars
Gillian Marsden
Janet and Vincent Martin
Mildred V. Martin
Silvia J. Marx
P. Melissa G. Mathis
Clark N. and Sari Maxfield
Murray Mazer
Carole McCann
Nancy McClure
Celina McDonald
Tim and Sandra Koch McFarren
Jeannie M. McGuire
Anne McKenna
Lineve G. McKie
Linda McManus
Tessa A. McRae
Jane A. Menken
Pamela Merritt
Carolyn H. Meyer
Rita S. Meyers
Angela Miknius
Elsa K. Miller
Lee W. Miller
Karen Moffat
Christine M. Moffitt
William C. Montfort
Nancy L. Moore
Chris Morgan
Sheila Mossman
Cheryl Mugno
Axel I. Mundigo
Ruth K. Nash
Kenneth Nechin and Annette Bicher
Sara Nerken
Sharon Y. Nickols
Diana M. Nutt
Deborah and Bruce Oakley
Jon Ohman
Cynthia L. Olson
Gary A. Oltmans and Lori E. Moss
John O'Reilly
Charles F. Owen
Natalie Pageler
Barton Pakull
Alan Palmer
Lewis Friedman and Lynn Passy
Patricia H. Petersen and Douglas Young
Richard G. Peterson
Theodore S. and Elizabeth L. Peyton
Lindsay Phillips
Edward D. and Bernadine Pillar
Barbara J. Planck
Anne E. Plouff
William Pollak
Carole M. Presnick
Laura Quigg
Mary Raman
John Ramer
Richard Ray and Kathleen Randall
Leonard W. Rappe
Ellen Rautenberg
Linda Raynolds
Mary F. Forbes Reed
Mona S. Reis
Willa F. Reister
Adina and Eli Reshotko
Matthew Reuther
William Rhoads
Dorothy Roat
Janet Robbins
Carol W. Roberts
Mary Robertson
Matt Rodbard and Tamar Anitai
Diane Rodriguez and Pablo Rodriguez
Mark F. Roller
Robert E. Ronus
Paula Rosenfeld
Janet R. Ross
Lee Dennison Roussel
Claudia B. Ruchar
Wesley Rumble
Francis W. Ruscetti
Elaine C. Ruys
Steven G. Safford
Melinda Samuelson
Susan F. Schapiro
Bernice Schaul
PB Schechter
W. Robert and Kathryn B. Scheidt
Kim Scheuer
Renee L. Schiffrin
Robert E. Schlegel
Thelma L. Schmidhauser
Victor J. and Marion Schoenbach
Bob N. Scholl
H. Brook Randal and David A. Schwendner
Christopher Senn
Cynthia L. and Michael D. Sevilla
Ilene W. Shaw
Janice Sheftel
Jeremiah Silkowski
Amanda Silver
Jacqueline Simon
Lea H. Simonds
Lisa Simpson
Peter Sinclaire
Linda Skory
Samantha E. Skove
Robert D. Sleeper
Gillian Smith
Bradley R. Snedecor
Diane S. Snyder
David M. Soda
Richard B. Solomon
Virginia Stearns
Sara G. Steelman
Mary G. Stephenson
Judith Stitley
Carol Stoel-Gammon
Jeffrey B. Stone, Esq.
Cynthia J. Stuble
Louise H. Sutton
Deborah F. Tannen
Lia Tescione
Dennis R. Tibbetts
Elaine Tobin
Kathleen R. Trachte and Dutch Ross
Elliot J. Trester
Rodrigo Trevino
Megan Turf
Elizabeth Tuura
Alison L. Tyler
George and Jessica Vacek
Cynthia and Lee Vance
John Vernon
Olmedo Villavicencio
Kenneth J. Vinciquerra
Brenda J. Wade
Marianne Wagner
Kyra Waldron
Susan Waldrop
Peter M. Waser
Mary B. Weinberger
Ricki Diane Weinberger
Cheryl E. Weinstein
Daniel Weisberg and Jannine Versi
Robert West
Lois Q. and Martin Jacob Whitman
Virginia Widstrom
Mei-ling Wiedmeyer
John R. Wilmoth
Marilyn L. and Gary Wind
Alexander Winter
Fay Wright
Bobbie Wunsch
Tex Xelowski
Barbara Yanni
Norman W. Youngsteadt
Beverly J. Lange Baserga
Joan Bedinghaus
Mary Bellomo
Olivia Camusi
Andrea Carlson
Julia Copley
Walter Fenska
Sigrid Foerch
Geraldine Friedman
Walter Glooschenko
Joan C. Goodrich
James A. Harbaugh
Vincent Heirman
Rebecca Lentjes
Nena Levine
Judy Manton
Genevieve McClaskey
Celina McDonald
Norma Mukai
Robert Musgrave
Barbara P. Nash
Nadine Peacock and Robert Bailey
Melvin Reed
Diane Rodriguez and Pablo Rodriguez
Beverly Steinfeld
Richard E. and Theresa S. Suetterlin
Kathleen R. Tappan
Megan Turf
Anonymous (6)
Allen Family Fund
Arnold Ventures
The California Endowment
Children's Investment Fund Foundation
Yen Chuang Foundation
Theodore Cross Family Charitable Foundation
EcoTrust Foundation
The Educational Foundation of America
Ford Foundation
The Fore River Foundation Segregated Fund
Bill & Melinda Gates Foundation
Bernard F. and Alva B. Gimbel Foundation
Sharon A. Hayes Charitable Lead Trust
The Jacob & Terese Hershey Foundation
The William and Flora Hewlett Foundation
Intrepid Philanthropy Foundation
Ipas
F. M. Kirby Foundation
Menemsha Family Fund
The David and Lucile Packard Foundation
B.T. Rocca, Jr. Fund
Society of Family Planning
Solidarity Giving
The Taconic Fund
Tara Health Foundation
United Nations Foundation
Wiancko Charitable Foundation
Dutch Ministry of Foreign Affairs
Eunice Kennedy Shriver National Institute of Child Health and Human Development, National Institutes of Health
UK Government
United Nations Population Fund
Joel W. Ager
Sharon W. and Sam Allison
Nassim Assefi
Sonja K. Binkhorst
Gretchan Broom
Jerry D. Busch
Sharon L. Camp
D. Lamar and Evelyn M. Cason
R. Alta Charo
Matthew Coles and David Ma
Annette P. and Ian M. Cumming
Robert A. Diamond
Patricia Donovan
Marion Fennelly and Gerald Levy
Elizabeth S. Fitzsimmons
Henry W. Foster
Theresa Gloster
Margaret B. Gloster
Cynthia Gomez
Martha Hamblin
William Hogan
Irene Jordan
Ellen L. Konrad
Steven Lagerfeld
Ann G. Loeb
Donald B. Miller
Monica Miller
Douglas Mitchell
Asha Nathan and Louis Kittock
Ellen Nagel Paris
Claudia M. and William M. Parks
Daniel E. and Sara S. Pellegrom
Richard Ray and Kathleen Randall
JR Richardson
William G. Robertson
Mary Shallenberger
Mary Beth Stinton
Judy N. Tabb
Marshall Weinberg
Ginia D. Wexler
Theo George Wilson
Morgan Woodward
Laurie Schwab Zabin
BOARD OF DIRECTORS 2020-2021
---
Susan Frelich Appleton
Erin Armstrong
Ernestina Coast
Lida Coleman
Ketayoun Darvich-Kodjouri
Erica Duignan-Minnihan
Cynthia Gomez
Alan Guttmacher
Silvia Henriquez
Sujatha Jesudason
Kierra Johnson
Michael Klein
Jane Leung
Constance Mao
Pamela Merritt
Jotham Musinguzi
Daniel Pellegrom
Laura Philips
Laura Rosenbury
Nozer Sheriar
Barbara Singhaus
Denise Spillane
Lou Turner Zellner
Paul Van Look
EXECUTIVE LEADERSHIP TEAM
---
Herminia Palacio
President and CEO
Jonathan Wittenberg
Executive Vice President
Aletha Akers
Vice President for Research
Heather Boonstra
Vice President for Public Policy
Maureen Burnley
Vice President for Finance & Administration
Maibe Ponet
Vice President for Communications & Publications
Wendy Sealey
Vice President for Development
Susheela Singh
Distinguished Scholar and Vice President for Global Science and Policy Integration
Download PDF