Board of Directors
Meet the Guttmacher Institute's Board of Directors. To learn more about each member, please click their name to read their bio.
Erin Armstrong, Member-at-Large – Executive Committee
Gail O. Baity, Secretary – Executive Committee
Ernestina Coast, Immediate Past-Chair - Executive Committee
Lida Coleman
Alex Ezeh
Susan Frelich Appleton
Caroline Greene
Benjamin Kahrl
Michael Klein, Vice-Chair - Executive Committee
Pamela Merritt, Board Chair – Executive Committee
Mugdha Mokashi
Melissa Murray
Laura Philips, Treasurer – Executive Committee
Jessica Pinckney Gil, Member-at-Large – Executive Committee
Laura Rosenbury
Fajer Saeed Ebrahim
Nozer Sheriar
Barbara Singhaus, Member-at-Large – Executive Committee
Allana Welch

Charles F. Westhoff, Emeritus
Herminia Palacio, President and CEO (Ex-officio: non-voting member)
---
---
---
---
---
---

ALEX EZEH, PhD
is Dornsife Professor of Global Health in the Department of Community Health and Prevention at the Dornsife School of Public Health at Drexel University. He brings decades of experience in research, research capacity strengthening and policy advocacy on a range of global health and development issues. Dr. Ezeh served as the founding Executive Director of the African Population and Health Research Center (APHRC), and over a period of 17 years he guided APHRC to become Africa's foremost regional research center addressing population, health, education, and development issues. He initiated and directed the Consortium for Advanced Research Training in Africa (CARTA), an initiative to strengthen doctoral training and the retention of academics at African universities. Dr. Ezeh's work focuses on addressing the challenges that come with the growth of slums around the world and the continuing rapid population growth in sub-Saharan Africa (SSA). He has served on several Lancet Commissions including the Rockefeller Foundation-Lancet Commission on Planetary Health, the Lancet Commission on the Future of Health in Africa, and he Co-Chaired the Guttmacher-Lancet Commission on Sexual and Reproductive Health and Rights. Dr. Ezeh is currently co-chairing a new Lancet Commission on Adolescent Health and Wellbeing. Dr. Ezeh is a seasoned, visionary leader in the global SRHR community and a thought leader in the movement to decolonize global health and global development. He worked with the Guttmacher Institute as their 2020-21 Bixby Fellow to help re-shape their approach to partnership, with an eye toward equitable, sustainable, and responsive collaborations. This perspective will continue to be valuable as the world and our field continue to evolve rapidly toward more of a global south-led agenda. He serves on the Boards of several organizations, and he is the recipient of The World Academy of Sciences 2018 Prize for the Social Sciences.
---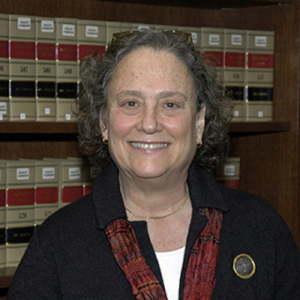 SUSAN FRELICH APPLETON, JD
is the Lemma Barkeloo & Phoebe Couzins Professor of Law at Washington University in St. Louis and an affiliate faculty member in the Department of Women, Gender, & Sexuality Studies. A nationally known expert in family law, her research, scholarship, and teaching address such legal issues as reproductive justice, parentage, gender, and sexualities. She has co-authored a family law casebook as well as a casebook on adoption and assisted reproduction, and she has published extensively in law reviews and scholarly collections. In 2018 she received a Dukeminier Award from UCLA's Williams Institute, which recognizes the best publications on sexual orientation and gender identity law, and in 2021 she received from the Section on Family & Juvenile Law of the Association of American Law Schools its inaugural award for outstanding contributions and achievements in the field. Ms. Appleton is also a prolific speaker and panelist on family law and related topics at workshops, conferences, and other venues throughout the U.S. and abroad, including Berlin, Prague, Padua, Herzliya (Israel), Shanghai, Mexico City, Toronto, and Rome. She is a member of the American Law Institute (ALI) and serves as an Adviser on two projects ALI projects: Model Penal Code: Sexual Assault and Related Offenses and Restatement of the Law: Children & the Law. Previously, Professor Appleton held the office of Secretary of the ALI (2004-2013), sat on the ALI Council (1994-2016 and continuing now as a member emerita), and served as an adviser to the ALI's Principles of the Law of Family Dissolution. She has also engaged in significant fundraising for the ALI. In addition to her work with the ALI, she has served on the Board of Directors of the American Bar Foundation (2004-2014) and worked as a consultant to the New Jersey Bioethics Commission, assisting that agency in its recommendations for laws addressing surrogacy arrangements (1989). Ms. Appleton has also been extensively involved with Planned Parenthood of the St. Louis Region, including by serving on its board (since 1997) and engaging in fundraising for the organization. She is a graduate of Vassar College and University of California's Berkeley School of Law.
---
CAROLINE GREENE, MBA
is Senior Vice President and Chief Financial Officer of population health at Maimonides Medical Center, overseeing financial management, information technology, analytics, and reporting. She is also the Executive Director of Community Care of Brooklyn IPA. She previously served as the chief financial officer for St. Mary's Healthcare System for Children and CFO for the National American Civil Liberties Union. She served as Chief Financial Officer of Planned Parenthood of New York City, Inc. for five years prior to joining ACLU. Prior to the aforementioned roles, she served as president of Progressive Management Consultants of New York, LLC, an organization she co-founded in early 2003 to provide strategic planning, financial management, and executive level management support to hospitals, integrated delivery networks, and managed care organizations. Caroline also held senior management positions at Group Health Incorporated, at a ten-hospital integrated delivery system, and two NYC teaching hospitals. She currently serves as a member of the Board of Directors at thisabilitynotdisability.org and is the past president of the NY Society for Health Planning. She served as a member of the needs and cost assessment workgroups of the NYC Aids Task Force, and as a member of the faculty at NYU's Wagner School of Public Service, where she teaches a graduate course in Health Care Financial Management. Caroline has an MBA in finance from NYU Stern School of Business and a BA in Economics from Wellesley College.
---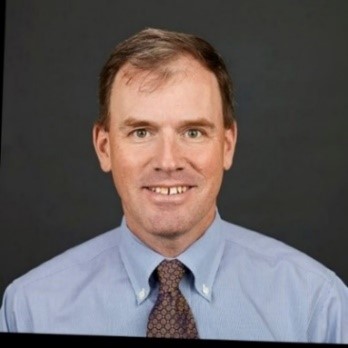 BENJAMIN KAHRL
is currently a Board member of White Ribbon Alliance. He was previously a Social Studies Teacher at Brookline High School, where he coordinated global health trips to professional conferences including Women Deliver and the World Health Summit, as well as trips to project sites in Tanzania and India with Pathfinder International, an international organization founded by his grandparents, where he served as board member from 1998 to 2014, and again from 2018 to 2021. Mr. Kahrl also serves on several other Boards, including as chair of the Board of Directors of Moving Health, and serves on the Board of Directors for Maternova. He is also a philanthropic decision maker on the Trotula Fund and serves on the advisory councils of Dignity Matters and BINA Farm.
---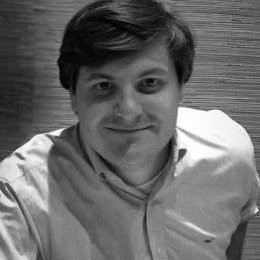 MICHAEL KLEIN
is the US Director for Itad who brings 15 years of experience in leading assignments focused on the use of digital and data innovations for development. His technical expertise focuses on open innovation, Information Communication Technology (ICTs) for development, applied data science, data governance, responsible data, and knowledge management systems. Tangibly, this includes programs ranging from the design of data transformation strategies (e.g.
UNHCR's Data Transformation Strategy)
to running open innovation programs (e.g. the
FCDO COVIDaction Data Challenge
) and originating and managing a sub-award under the
USAID/PEPFAR funded Data.FI program
– a global project that helps countries strengthen and sustain access to key, high-quality data to accelerate and maintain HIV and COVID-19 epidemic control. A central tenet of his work is to help organizations improve their aid and development programs with the application of innovative tools and processes.
Prior to joining Itad, Mr. Klein served as director for IMC Worldwide's US office, where he helped found the organization's Digital and Data Governance practice, and as a partner at International Solutions Group.
He joined Itad in 2021, as US Director. In addition, he serves as an Executive Board Member and Treasurer of the Guttmacher Institute, is a member of SID-Washington, ALNAP, and is a regular guest lecturer at American University.
Specific Areas of Expertise: Adolescent Sexual and Reproductive Health, Direct Service Provision, Intimate Partner Violence
Geographical Focus: Africa, Asia/Pacific, Europe, Latin America and the Caribbean
---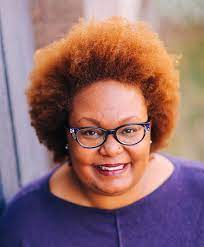 PAMELA MERRITT
is the Executive Director of Medical Students for Choice, where she leads a dynamic team working to create tomorrow's abortion providers and pro-choice physicians. With more than 13 years of leadership in the reproductive justice space, Ms. Merritt has worked tirelessly to advance progressive policy through advocacy and outreach at Planned Parenthood Advocates in Missouri and Progress Missouri. Prior to joining MSFC, she co-founded and served as the co-director of Reproaction, a national organization that leads bold action to increase access to abortion and advance reproductive justice. She is a founding member of the Trust Black Women Partnership, and was a 2017 Reproductive Health, Rights, & Justice Fellow at the Rockwood Leadership Institute. She serves as Honorary Chair of Reproaction's Advisory Council, on the NARALPro-Choice Missouri Foundation Board, and is a member of the Our Bodies Ourselves Today Leadership Council.
---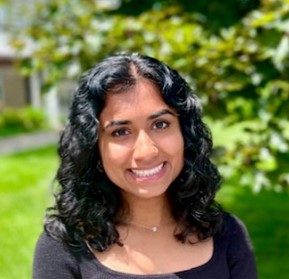 MUGDHA MOKASHI, MD MPH
(she/her) is an Obstetrics and Gynecology resident at McGaw Medical Center of Northwestern University in Chicago. Previously, she received her medical doctorate from Harvard Medical School and a master's in public health from the University of Alabama at Birmingham. She is a proud Alabamian and her current research interests involve understanding mifepristone access in her home state. She is the former president of the Board of Directors of Medical Students for Choice and is presently on the board of URGE: Unite for Reproductive and Gender Equity and Provide. She is passionate about providing compassionate, queer-inclusive reproductive health care including abortion services.
---
MELISSA MURRAY, JD
is a leading expert in constitutional law, reproductive rights and justice, family law, and criminal law. Ms. Murray is the Frederick I. and Grace Stokes Professor of Law at New York University School of Law and Faculty Director of the Birnbaum Women's Leadership Network. Ms. Murray spent more than a decade at the University of California, Berkeley, School of Law, receiving several teaching awards and serving as interim dean. Her scholarly publications have appeared in many highly respected legal journals, and she often voices her views in the popular press, including the
New York Times, Washington Post, The Nation,
and
Newsweek.
She appeared as a witness in the 2018 hearings on the nomination of Judge Brett M. Kavanaugh to the United States Supreme Court. She is a frequent legal contributor to MSNBC, CNN, NPR, PBS, and ABC, and co-hosts Strict Scrutiny, a podcast about the Supreme Court and the legal culture that surrounds it. Much of Ms. Murray's work centers on reproductive rights and justice. Ms. Murray co-authored
Cases on Reproductive Rights and Justice
(2014), the first casebook for law school courses to focus on the reproductive rights and justice, and co-edited
Reproductive Rights and Justice Stories
(2019). In 2016, she received the Center for Reproductive Rights' award for Innovation in Scholarship. In 2017, If/When/How (formerly Law Students for Reproductive Justice) awarded Ms. Murray its Outstanding Faculty Award. She clerked for Sonia Sotomayor, then a judge of the U.S. Court of Appeals for the Second Circuit, and Stefan Underhill of the U.S. District Court for the District of Connecticut. She is a member of the American Law Institute and the New York bar. Ms. Murray serves on the boards of the Brennan Center and the American Constitution Society. She is positioned to make important contributions to the work of the Guttmacher Institute. A well-respected scholar in the field of reproductive rights and justice, she will be able to provide guidance and insight into the Institute's extant research portfolio, while also identifying prospects for future research endeavors. Further, Ms. Murray's deep connections in legal academia, as well as her work among Supreme Court watchers and media more generally, could provide additional opportunities to connect the Institute and its work with legal practice and public policy and to enhance the Institute's visibility. Finally, as an African American woman, she has been a reliable voice in efforts to broaden the scope of reproductive rights to include issues of concern to underrepresented communities.
---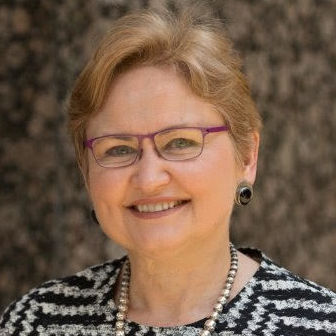 LAURA A. PHILIPS, PhD, MBA
is the Founder & CEO of Spheryx, Inc. Spheryx provides a revolutionary approach to suspension analysis for the biologic pharmaceuticals, semiconductor, water quality, and consumer products industries; its R&D, manufacturing and quality assurance applications provide safer, higher quality products resulting in cost savings for companies and consumers. She serves on the boards of DiaMir, a medical diagnostics company for neurodegenerative diseases; the POGIL Project, an NSF funded non-profit that trains educators and promotes student-centered learning environments in over 1,000 colleges and high schools nationally; and is a member of the Finance and Investment Committees at IPPF/Western Hemisphere Region. She formerly served as board chair for Boyce Thompson Institute, a research institute associated with Cornell University (2014-2018) and on the Board of Directors of Americans for UNFPA (2010-2015) and was Chair of the Board of Directors for Planned Parenthood, New York City (2006-2009). Dr. Philips served in the Clinton Administration in the White House Office of Science and Technology Policy and as Senior Policy Advisor to Sec. Ron Brown in the Dept. of Commerce. She was Congressional Science Fellow for Sen. Joe Lieberman (1994-1995). She was on the Faculty of Cornell in the Chemistry Department (1987-1993). From 1985 to 1987 she was an NIH Post-Doc Fellow at the University of Chicago in chemistry. She holds a PhD in Chemistry from UC Berkeley and an MBA from Cornell.
---
JESSICA PINCKNEY GIL
is the Executive Director at ACCESS REPRODUCTIVE JUSTICE, an organization devoted to removing barriers to sexual and reproductive health care by providing information and practical support on all aspects of reproductive justice. She believes in a holistic approach to reproductive justice advocacy and movement building. Ms. Gil previously dedicated her skills and time to building relationships with congressional offices, activating communities and her own individual networks and applying thoughtful, thorough analysis to policies and legislation through her work as Vice President of Government Affairs at In Our Own Voice: National Black Women's Reproductive Justice Agenda. Prior to that, she served as government relations manager for YWCA USA, where she formed relationships with legislators and staff as principal contact to Capitol Hill to further federal priorities on racial and gender equity. She currently serves on the board of directors for URGE (Unite for Reproductive and Gender Equity), California Abortion Alliance, and SPARK! Reproductive Justice Now. Ms. Gil previously served as chapter Co-Director of the Washington, DC Chapter of the New Leaders Council and Vice Chair of the board of directors of Planned Parenthood of Metropolitan Washington, DC, Inc.
---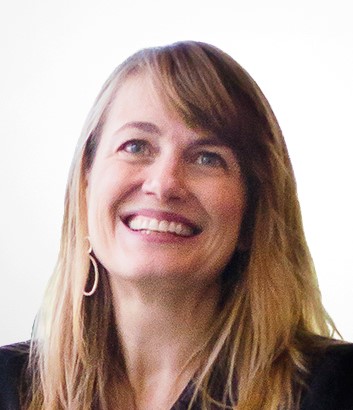 LAURA ROSENBURY, JD
is the Dean and Levin, Mabie & Levin Professor of Law at University of Florida Levin College of Law. Her scholarship focuses on law's participation in the construction of gender. She has explored law's regulation of friendship, sex, marriage, childrearing, and work, analyzing the ways relationships in those contexts shape legal and cultural understandings of male, female, and other gender roles. Dean Rosenbury has also taught courses on negotiation, non-adversarial communication, team building, and leadership for practicing lawyers and other executives. Prior to joining UF Law in July 2015, Dean Rosenbury was a professor of law and vice dean at Washington University School of Law in St. Louis. She is a member of the American Law Institute and the New York Bar.
---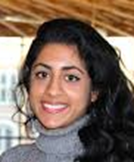 FAJER SAEED EBRAHIM, JD, MSW
is a consultant on the White House Initiative on Asian Americans, Native Hawaiians, and Pacific Islanders. Prior to that, she was State Legislative Analyst on the State Advocacy Team at the Center for Reproductive Rights, where she worked to advance proactive reproductive rights legislation and defeat restrictive reproductive rights legislation. Ms. Ebrahim has worked at Legal Voice as policy counsel and If/When/How Reproductive Justice Fellow, helping to train and mobilize law school students and lawyers around issues of reproductive justice. Her work there focused on sexual assault on college campuses and reproductive equity. She also served as Title IX Project Manager at the University of Washington. Ms. Ebrahim has worked at Advocates, the political arm of Planned Parenthood of St. Louis & SW MO as policy fellow, where she managed volunteer, community education, outreach/coalition, canvassing, and reproductive justice projects, as well as organizing reproductive justice and labor trainings for local nonprofits. She taught "Women and the Law" to undergraduate students at Washington University, St. Louis, and has served on multiple university-wide sexual assault and relationship violence task forces, helping produce comprehensive reports focused on the elimination of sexual assault. Ms. Ebrahim grew up in Bahrain, where at a young age, she began to form an understanding of the law's disparate impact on the lives of women. Having attained a full scholarship from her home country, she pursued education in the United States, specifically choosing law to advocate for reproductive rights and justice.
---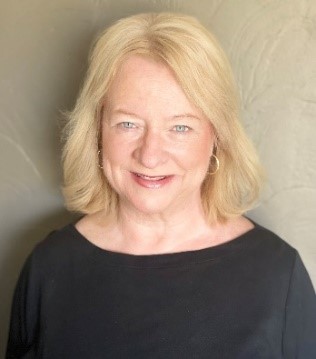 BARBARA L. SINGHAUS, CPA,
is currently the Chief Investment Officer of Planned Parenthood of Greater Ohio. As a member of the affiliate's senior leadership team; she provides a leadership role to the Board Investment Committee in coordination with investment advisors, serves as the primary financial officer for Planned Parenthood Advocates of Ohio (c-4) and related ancillaries, provides input on major investments in specific projects such as purchasing, selling, renovating or leasing the affiliate's properties, and is in the process of establishing a statewide PPGOH Planned Giving and Legacy Giving program. Prior to that, she served the affiliate as their Chief Financial Officer. (CFO) Her background includes being a founding partner in a local CPA firm that specialized in accounting and auditing with a concentration in the areas of not-for-profit corporations. She went on to provide organizational and financial consultation to not-for-profit corporations and governmental funding and planning boards, primarily in the field of behavioral health. Ms. Singhaus joined the Planned Parenthood board in Stark County, Canton, Ohio in 1978 and continued to serve through 2006 during which time she served two terms as chair and facilitated the merger of five northeast Ohio affiliates in to Planned Parenthood of northeast Ohio (PPNEO). In 2011, as chair of this board she facilitated the merger of two regional affiliates (PPNEO and PPCO) into the Planned Parenthood of Greater Ohio after the advantages of a statewide affiliate became more and more evident. At the national level, Ms. Singhaus served on the boards of PPFA (Treasurer), PPIC, and Affiliate Risk Management (ARMS), and on several local boards including Kent State Tuscarawas Foundation. Ms. Singhaus received her MS in Business Administration from the University of Akron, Ohio, and is a licensed CPA in Ohio.
---
NOZER SHERIAR, MD, DNB, FRCOG, FICOG, FCPS, DGO
is an obstetrician and gynecologist with a longstanding commitment to the advocacy and promotion of women's rights and access to safe abortion. In clinical practice for over 30 years, he practices at the Breach Candy, PD Hinduja and Holy Family hospitals in Mumbai where he is a postgraduate teacher. Dr. Sheriar is a member of the Governing Boards of the Guttmacher Institute, the Centre for Catalyzing Change and the Family Planning Association of India and is a member of the Technical Advisory Group on Maternal and Child Health of the Southeast Asia Region of the WHO. He has served as a member of the Governing Board of Ipas and as member of the Regional Council, South Asia region and the Governing Council of IPPF. He is Co- Chair of the Medical Advisory Panel, FPA India. He is a gold medalist at every postgraduate examination and a Young Gynecologist Awardee of Asia Oceania Federation of Obstetrics and Gynecology. He has been awarded the FRCOG Honoris Causa by the Royal College in acknowledgement of his support of women's health. He has edited 15 books and is Series Editor of Obstetrics and Gynecology in Perspective, a series of 10 monograms and has contributed 75 chapters to books and 40 papers in scientific journals. He served as a member of the Scientific Committee of FIGO from 2013-2021 and was the Scientific Chair of the XXII FIGO World Congress at Rio de Janeiro. He served as the Secretary General of the Federation of Obstetric and Gynecological Societies of India and President of the Mumbai Obstetric and Gynecological Society. As Past Chairperson of the MTP Committee, FOGSI and member of the Technical Advisory Panel, Ministry of Health and Family Welfare, he participated in the amendment of the MTP Act and the development of the national comprehensive abortion care guidelines. In recognition of his work, he was awarded the Dr. Ganatra Community Service Award, the Dr. Desai Excellence Award and the Mr. and Mrs. Pandit Women's Empowerment Award. His research contributions include the Collaborative Eclampsia Trial, the Western India Trial of the Hay's obstetric forceps, the MVA Pilot Project of the GOI, WHO and FOGSI, the FOGSI Ipas Multicentric Trial of MVA and the CELECT study of FOGSI and MSD on contraceptive choice and he assisted the Guttmacher Institute in the landmark prevalence study of abortion in India.
---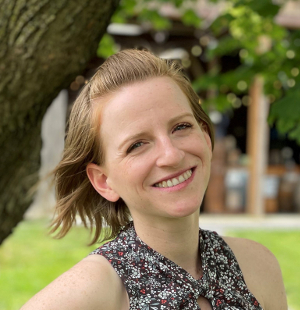 ALLANA WELCH, MBA, MPP
brings over a decade of experience in international development, communications, training, and international emergency recovery/response. She is currently leading the implementation of the Digital Strategy at USAID, responsible for a portfolio that will shift the Agency to utilizing digital technologies and approaches by default, particularly in procurement and program management. Ms. Welch was formerly the Director for the Principles for Digital Development, an internationally recognized set of best practices for the use of technology in development and humanitarian work. Prior to that, Ms. Welch worked on USAID's Ebola Task Force, leveraging the use of technologies in the response and recovery efforts of the 2015-2017 West Africa Ebola Outbreak. Through her years of experience working across the development ecosystem, Ms. Welch brings extensive relationships with major donor organizations in the development and humanitarian communities to her board membership with Guttmacher. Ms. Welch has also published several articles, as well as hosting her own podcast (Pulse on the Principles). She holds a Master of Business Administration (MBA), a Master of Public Policy (MPP), and a Bachelor of Arts in Political Science. She previously served on the Board of Directors for Girls Health Ed, a non-profit that invests in holistic health education for girls in the United States, Canada, and Kenya.
---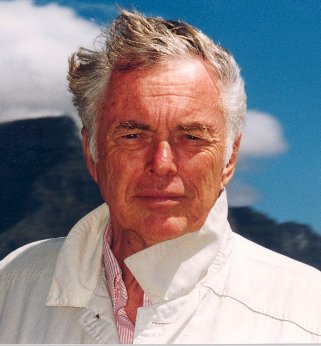 CHARLES F. WESTHOFF, PhD
is a retired professor of demographic studies and sociology, emeritus, Office of Population Research, Princeton University. Charles also acts as a technical advisor to the Demographic Health Surveys. He has served on the Boards of the Guttmacher Institute, Population Reference Bureau, Population Communications International and the Population Resource Center. He spent a month as a scholar in residence at the Rockefeller Foundation's Bellagio Study and Conference Center, where he worked on projects about birth intervals in Africa and abortion in Central Asia. He also participated in an international symposium on unmet need in Kenya and presented the findings of research on abortion and contraception in the former Soviet Union in briefings at the U.S. House of Representatives and the Senate. Charles is the author of numerous papers and articles, which have appeared in such journals as
International Family Planning Perspectives, Demography
and
Sciences
. His research interests include population policy, comparative fertility, family planning in developing countries and fertility surveys. Charles has long served on the Guttmacher Board, including a term as its Chair, and is a lifetime emeritus member.
---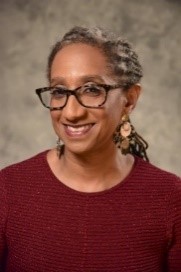 HERMINIA PALACIO, MD MPH
joined the Guttmacher Institute as President and CEO in August 2019. In this role, Dr. Palacio guides the Institute in fulfilling its mission to advance sexual and reproductive health and rights in the United States and globally. She works to create a strong organizational culture, provide leadership and inspiration for the Guttmacher staff, and shape the Institute's long-term vision to ensure the continued impact of its work. Prior to joining the Guttmacher Institute, Dr. Palacio served as Deputy Mayor for Health and Human Services for the City of New York. In this role, she was in charge of coordinating transformation efforts across the city's public health and health care system, expanding access to social services and ensuring that agencies serving the city's most vulnerable populations are run compassionately, equitably and effectively. Dr. Palacio brings more than 25 years of experience across a broad range of sectors, including academic and clinical medicine, governmental public health and philanthropy. She previously served as Director of Advancing Change Leadership at the Robert Wood Johnson Foundation (RWJF), where she was responsible for developing and implementing new health leadership programs. Prior to joining RWJF, she served for 10 years as Executive Director of Harris County Public Health and Environmental Services. Dr. Palacio is a crisis management expert who was charged with serving as Medical Branch Director for the Hurricane Katrina Houston/Harris County Reliant Park/Astrodome megashelter operation in 2005. In this role, Dr. Palacio was responsible for standing up and overseeing the public health and health care delivery emergency response operations for 27,000 evacuees from the New Orleans area. Her work during Hurricane Katrina earned her the Excellence in Health Administration Award from the American Public Health Association in 2007. In addition to her policy work, Dr. Palacio practiced clinical medicine for nearly 20 years, including almost 15 years at San Francisco General Hospital during the height of the HIV/AIDS epidemic. Dr. Palacio received her medical degree from Mount Sinai School of Medicine in New York, a Master of Public Health from the University of California, Berkeley, School of Public Health and a BA in biology from Barnard College at Columbia University. She has published numerous articles in peer-reviewed scientific journals. In 2011, she was appointed by President Obama as a member of the Advisory Group on Prevention, Health Promotion, and Integrative and Public Health.