Immigrant women need health coverage, not legal barriers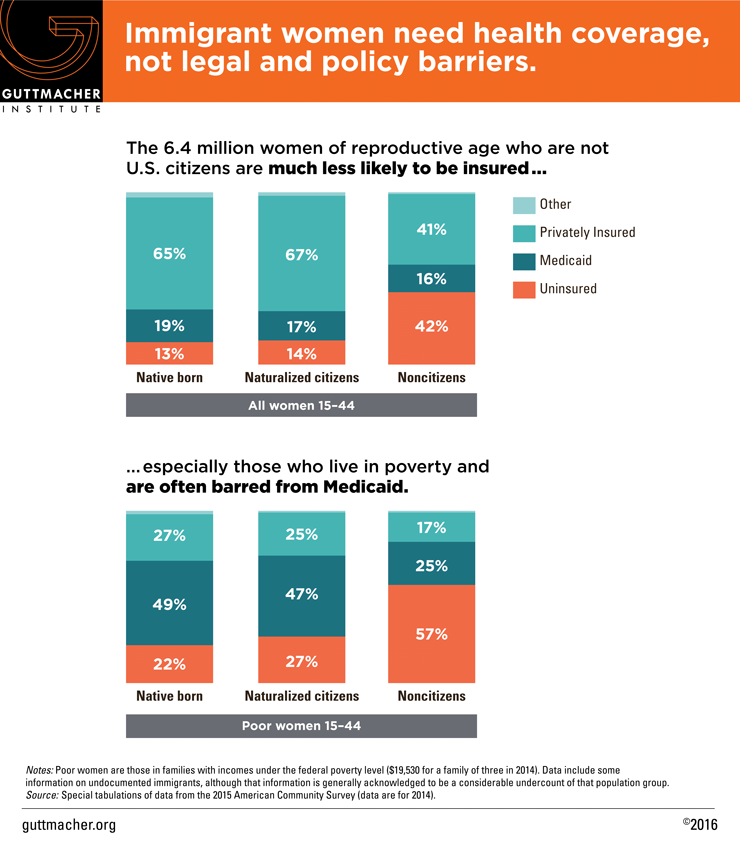 Terms of Use
The Guttmacher Institute encourages you to share this infographic freely to ensure that the debate is informed by facts, not misinformation.
Acknowledgment
This infographic, and the research upon which it is based, were made possible by a grant from the Prospect Hill Foundation.
Sources
Special tabulations of data from the 2015 American Community Survey (data are for 2014).