Improved contraceptive use likely driver of teen pregnancy declines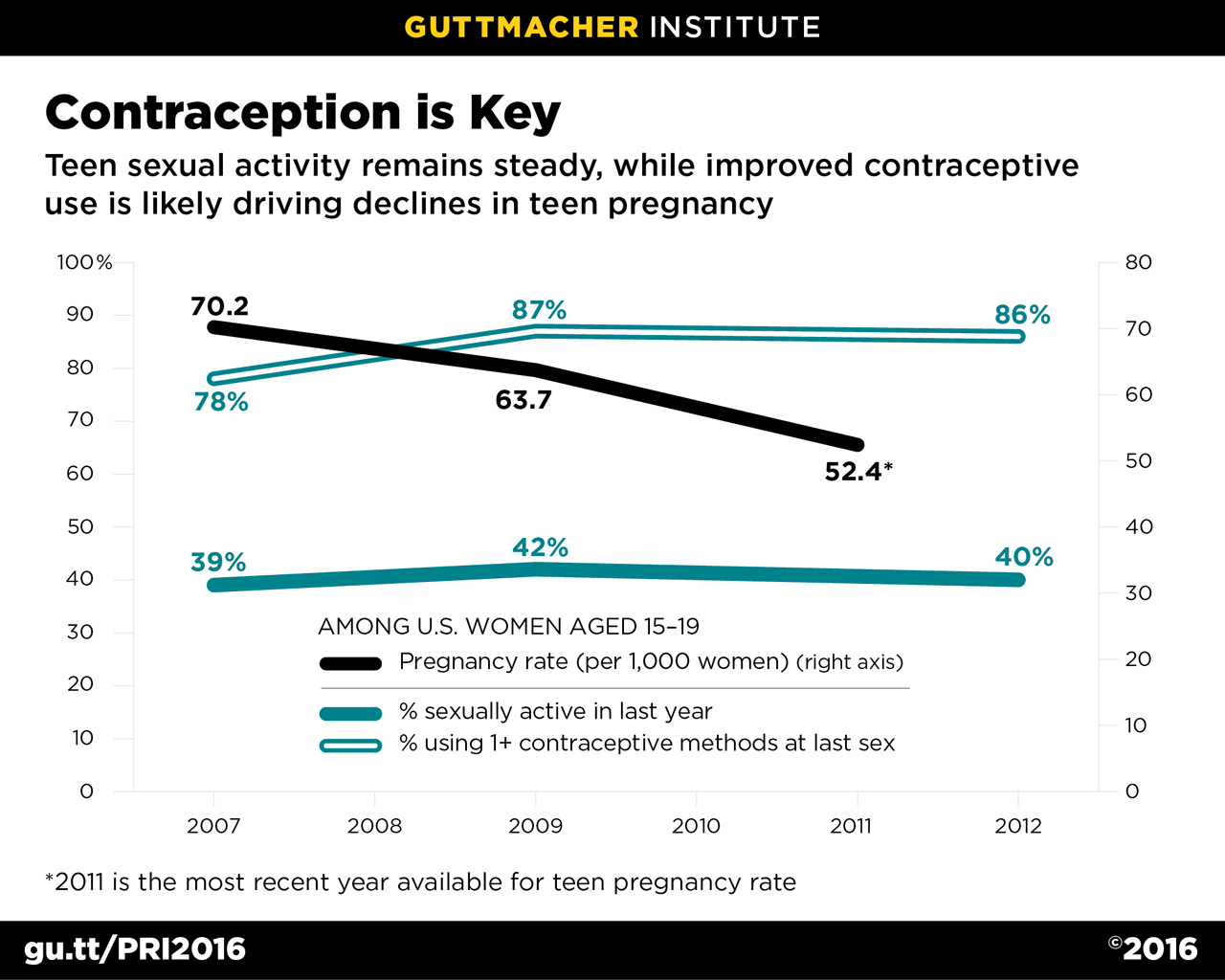 Terms of Use
The Guttmacher Institute encourages you to share this infographic freely to ensure that the debate is informed by facts, not misinformation.
Acknowledgment
This work was funded by a grant from the JPB Foundation. Additional support was provided by the Guttmacher Center for Population Research Innovation and Dissemination (NIH grant 5 R24 HD074034).