Abortions in India by method, 2015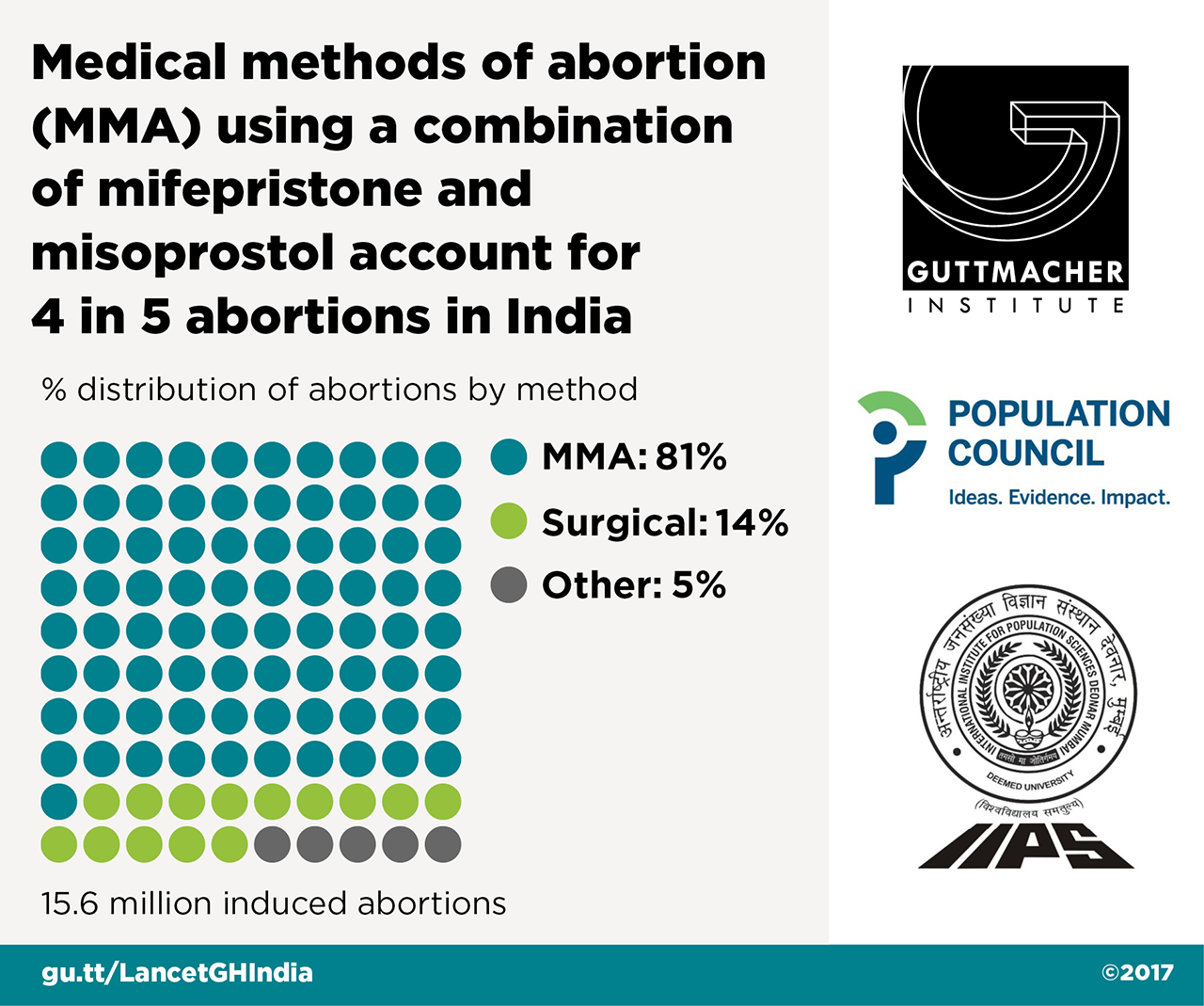 Terms of Use
The Guttmacher Institute encourages you to share this infographic freely to ensure that the debate is informed by facts, not misinformation.
Acknowledgment
The study on which this infographic is based was made possible by grants from the Government of UK Department for International Development (until 2015), the David and Lucile Packard Foundation, the John D. and Catherine T. MacArthur Foundation and the Ford Foundation. The views expressed do not necessarily reflect the official policies of the donors.