Unintended pregnancy in Bangladesh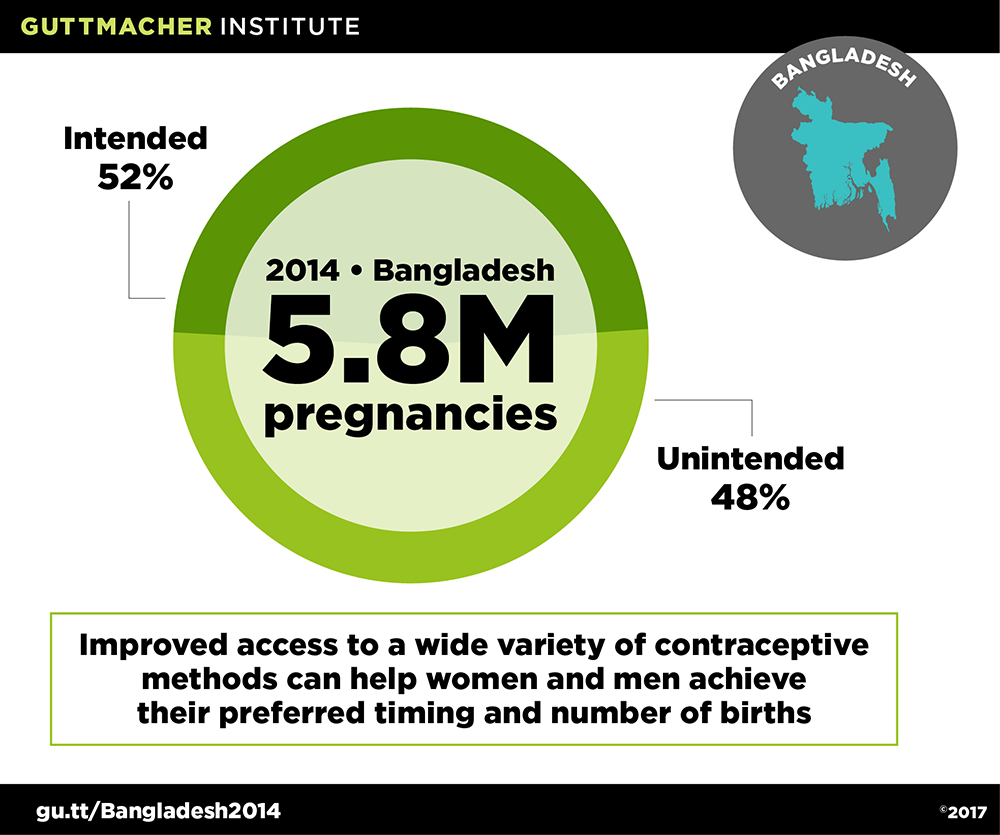 Terms of Use
The Guttmacher Institute encourages you to share this infographic freely to ensure that the debate is informed by facts, not misinformation.
Acknowledgment
This research was supported by the UK Government, the Dutch Ministry of Foreign Affairs and the Norwegian Agency for Development Cooperation. The findings and conclusions of the article do not necessarily reflect the positions and policies of the donors.
Sources
"Access to and Quality of Menstrual Regulation Services and Postabortion Care in Bangladesh: Evidence from Surveys of Health Facilities, 2014," by Altaf Hossain, Isaac Maddow-Zimet, Meghan Ingerick, Hadayeat Ullah Bhuiyan, Michael Vlassoff and Susheela Singh.
and
"The Incidence of Menstrual Regulation Procedures and Abortion in Bangladesh, 2014," by Susheela Singh, Altaf Hossain, Isaac Maddow-Zimet, Michael Vlassoff, Hadayeat Ullah Bhuiyan and Meghan Ingerick, published in International Perspectives on Sexual and Reproductive Health.