U.S. foreign aid helps women and families and saves lives, 2017
This infographic has been updated, please see here for the latest version.
Note: This infographic was first published in May 2017 using preliminary data. It was updated in July 2017 to reflect finalized data.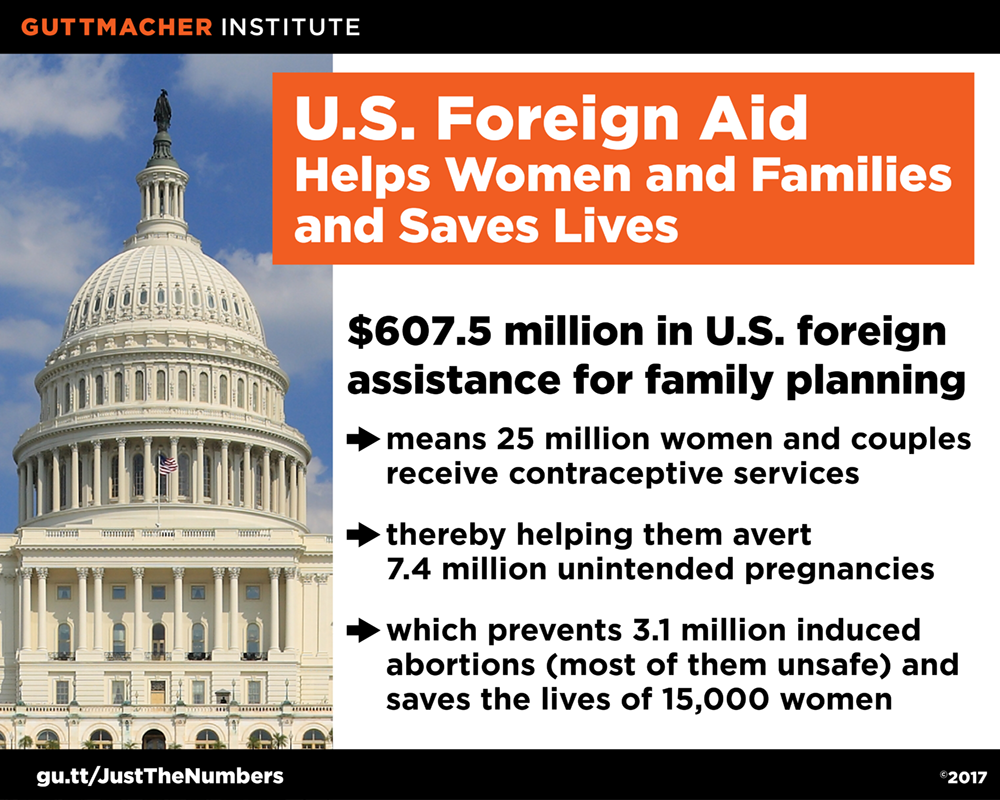 Terms of Use
The Guttmacher Institute encourages you to share this infographic freely to ensure that the debate is informed by facts, not misinformation.