Abortion bans are damaging, even if they have exceptions
All abortion bans are extreme and harmful. Exceptions in abortion bans are designed to create a false idea about who deserves abortion care. Focusing on exceptions in abortion bans ignores the vast majority of impacted people—many of whom are already marginalized by existing systems.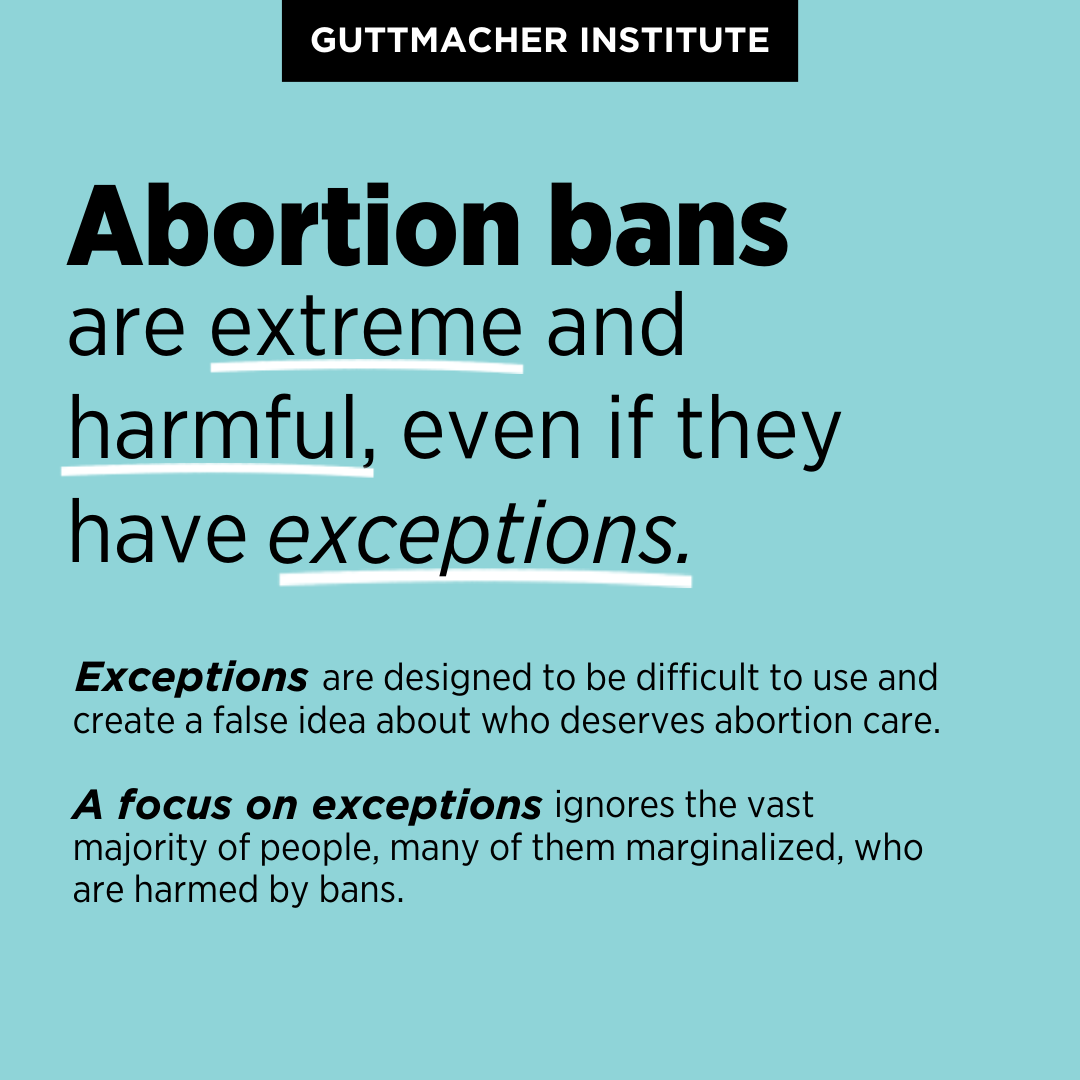 Terms of Use
The Guttmacher Institute encourages you to share this infographic freely to ensure that the debate is informed by facts, not misinformation.