A Matter of Facts — March 2023
ISSUE HIGHLIGHTS
Strengthening global research capacity • Philosophy of misogyny • Smuggling abortion pills to Ukraine • Stagnant US funding for global family planning
From Our President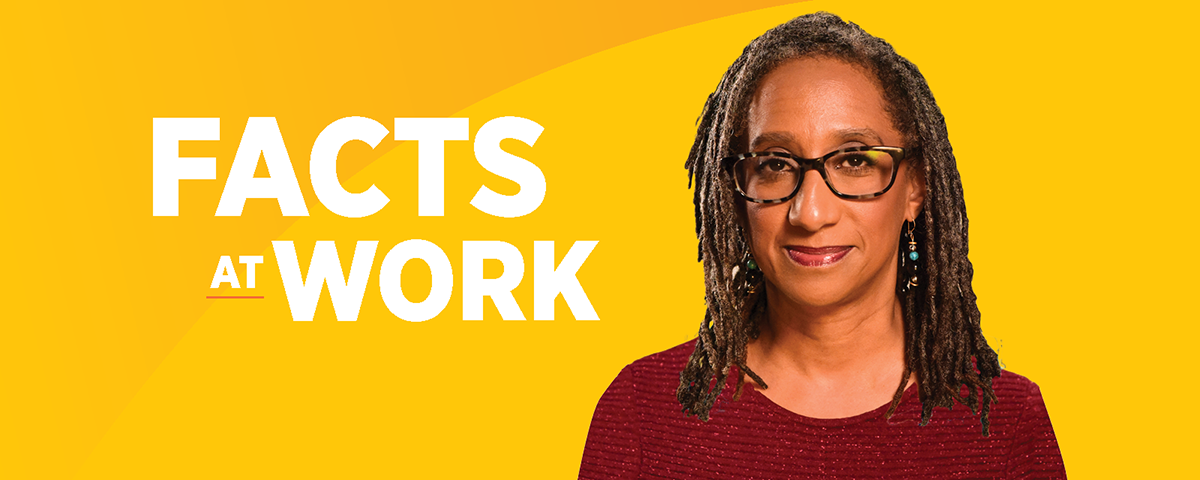 Fifty years after Roe v. Wade was decided, and only nine months after it was overturned, abortion care is completely banned or heavily restricted in 13 US states. The loss of federal protection for abortion rights has left the country divided and abandoned providers and patients to an increasingly fragmented regulatory landscape. Anti-abortion actors have wasted little time exploiting these vulnerabilities in court. The pending ruling in a federal district court in Texas could potentially revoke the U.S. Food and Drug Administration's 2000 approval of mifepristone, one of the two medications used for a common medication abortion regimen, banning it nationwide.

Guttmacher research has consistently shown that even where abortion is restricted, people often find a way to terminate an unwanted pregnancy. Restrictions create financial and logistical barriers to necessary care, and navigating these barriers is hardest for those already marginalized by economic inequity and structural racism. People with resources find safe abortion options, legal or not; those without resources may turn to less safe methods or may be forced to endure an unwanted pregnancy.

The only possible response to the rollback of abortion rights and access is to roll up our sleeves and get to work. That's why we recently produced eight specific recommendations for how policymakers can protect and expand abortion access at the state level in 2023. State policymakers need to prioritize repealing existing restrictions and amending laws to explicitly protect abortion rights, self-managed abortion and health care providers. States also need to fund local organizations that help people access abortion care; defund anti-abortion programs, such as so-called crisis pregnancy centers; and expand public and private insurance coverage of abortion.

The good news is that these recommendations are not lofty or unattainable, but eminently within reach. Lawmakers and government officials in some states are already advancing efforts to protect and expand abortion access. Our examples of evidence-based policymaking can serve as inspiration to other champions of reproductive rights who want to ensure access to care for residents of their states—and of neighboring states.

While the legal status of abortion in the United States is more uncertain, more fractured than it's been in a generation, we couldn't feel prouder of our work and more committed to our mission. The path of progress may lead uphill, but the goal is clear.

In solidarity,
Herminia Palacio, President & CEO
Number Crunch
Unsafe abortion is the second most common cause of maternal death among adolescent women aged 15–19 in Pakistan, resulting in
41 deaths
per 100,000 live births.
Learn more about adolescents' reproductive health care needs in Pakistan.
Behind the Scenes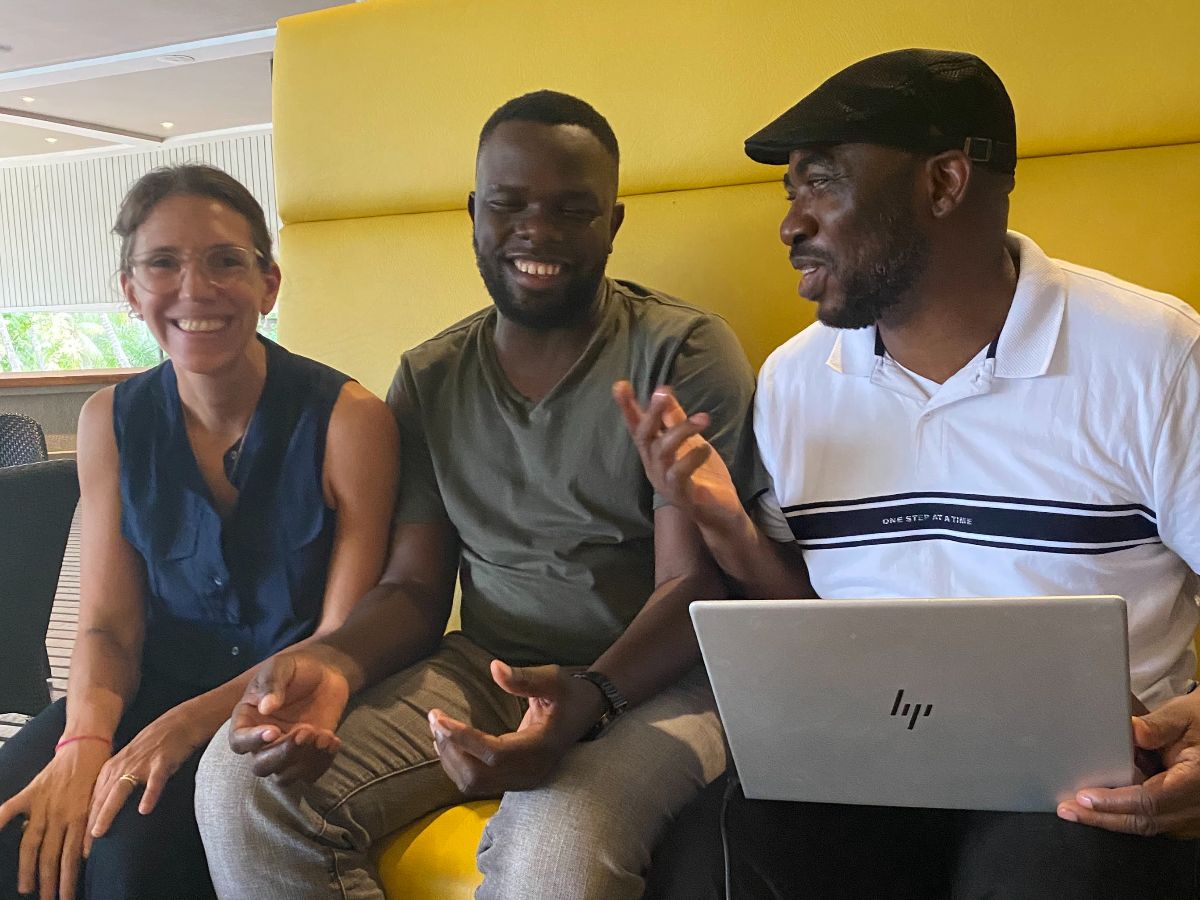 Margaret Giorgio, Guttmacher senior research scientist, with Kenneth Juma, a research officer with APHRC, and Boniface Ushie, a research scientist with APHRC, analyzing new abortion incidence data from Sierra Leone last June.
See one, do one, teach one: strengthening abortion research capacity in LMICs
Sharing perspectives, as well as expertise, is what powers Guttmacher's deeply collaborative capacity strengthening work. Launched in March 2021, the capacity strengthening initiative builds on decades' worth of collaboration with partners in low- and middle-income countries (LMICs). It seeks to expand the exchange of knowledge and best practices on planning, implementing and communicating about abortion-related research, while centering partners' expertise and their leadership in efforts to expand access to safe abortion.

"It's important to strengthen capacity for a whole host of reasons," says Margaret Giorgio, a member of the Institute's Research team, which is collaborating with partners in Ethiopia, Liberia, Nigeria, Sierra Leone and Tanzania. "It allows our partners to develop their own portfolios of research without us, which will only expand and grow the field, open up new questions and really push the work forward.

"It's not about just training an individual researcher to do a specific task," adds Giorgio, who has teamed up with the African Population and Health Research Center (APHRC), a regional leader in health research and advocacy, to help the organization implement and master its use of a Guttmacher method for estimating abortion incidence. Rather, capacity strengthening promotes the transfer and retention of institutional knowledge, elevates organizations' profiles and helps them thrive.

"It allows new voices and perspectives to help improve existing methods," agrees Boniface Ushie, a research scientist and APHRC's principal investigator for abortion incidence studies in Sierra Leone and Liberia. "When only people in the Global North have the knowledge and expertise to work on innovations and improvements, advances in science will be stunted due to a lack of the unique perspective of people who are from the cultures and contexts where we do this work."
Indeed, the underlying goal of Guttmacher's capacity strengthening work is to contribute to a fundamental shifting of power in the field of global abortion research from institutions in the Global North to those in LMICs. "Power shifting allows African people to shape the abortion research and policy agenda, using their knowledge and insights about the cultural and political contexts where the research is being conducted," says Ushie. "Even more importantly, this allows African people to be the narrators of their own stories."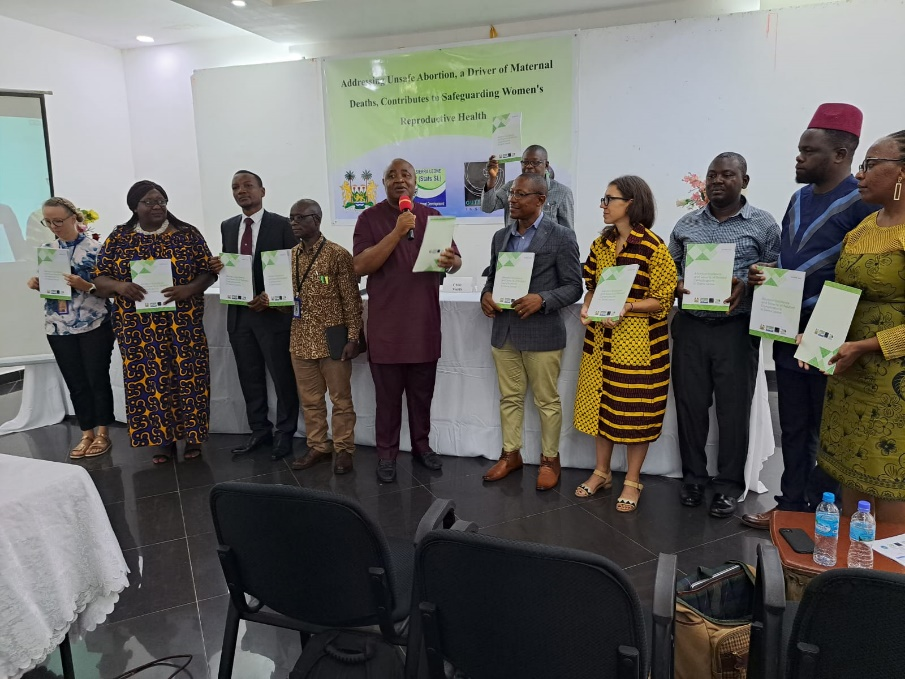 Researchers from APHRC, Statistics Sierra Leone and Guttmacher Institute presented findings from the Abortion Incidence and Complication Severity Study to Sartie Kenneh, chief medical officer of the Sierra Leone Ministry of Health and Sanitation, during an October event.
Being the tellers of their own tales has particular benefits for abortion advocates in LMICs. "It's important for young researchers to see Africans being experts on abortion, leading studies, speaking and publishing papers," says Ushie. "It is also good to see Africans talking about abortion openly…. Seeing Africans feeling comfortable doing this, with knowledge and authority, is incredibly important in the effort to minimize abortion stigma in Africa."
Because Guttmacher's approach to capacity strengthening centers partners' expertise, knowledge and needs, the work varies greatly from country to country. In Liberia, it involves bringing together researchers and institutions interested in guiding the country's future abortion research to form the Consortium for Strengthening Abortion-Related Research Capacity and Evidence in Liberia. In Ethiopia and Nigeria, it includes assisting country-level partner networks in training mid- and junior-level researchers, reviewing proposals and identifying funding for abortion studies. In all cases, the work aims to bolster skills, technical acumen and communities of practice.
The Research team's approach is modeled on the Halsted surgical education paradigm: See one, do one, teach one. Guttmacher scientists have shared examples of analysis plans from past studies, then provided feedback on the plans partners developed using those examples. They've helped with abortion costing analyses and offered guidance on using platforms like Bitbucket for programming collaboration and version control. They've held online trainings and hours-long Zoom calls to troubleshoot code.
Coinciding with the Research team's work are communications initiatives to optimize partners' strategies for using evidence to achieve policy and advocacy goals. The Institute's Global Communications team collaborates with partners on activities such as workshops to improve key audiences' media literacy and ability to use research findings to counter misinformation.
Because of pandemic travel restrictions, the collaborators have done most of this work virtually and across time zones. Giorgio's first postpandemic trip to connect with partners face-to-face was in June 2022, for an important meeting in Sierra Leone: The APHRC was presenting initial research findings to the country's ministry of health and other entities to support Sierra Leone's safe motherhood bill, which would greatly expand access to safe abortion in the country.
Though passage of the bill is pending, Guttmacher is optimistic about the outcome. And thrilled that our partnerships are flourishing. "It's the best," says Giorgio of the opportunity to work with top-notch researchers who are experts at designing nationally representative surveys and intimately familiar with the legality of abortion, the complexity of the health systems and the reality of how women are accessing abortion care in their localities. "I love this work so much. I learn something every single day from our partners."
"What I really appreciate is the respectfulness of our relationship; Guttmacher staff recognize and value the skills and strengths that we bring to the table," says Ushie. "This is so important for developing trust, and I really appreciate this equitable way of working…. Guttmacher staff are true partners."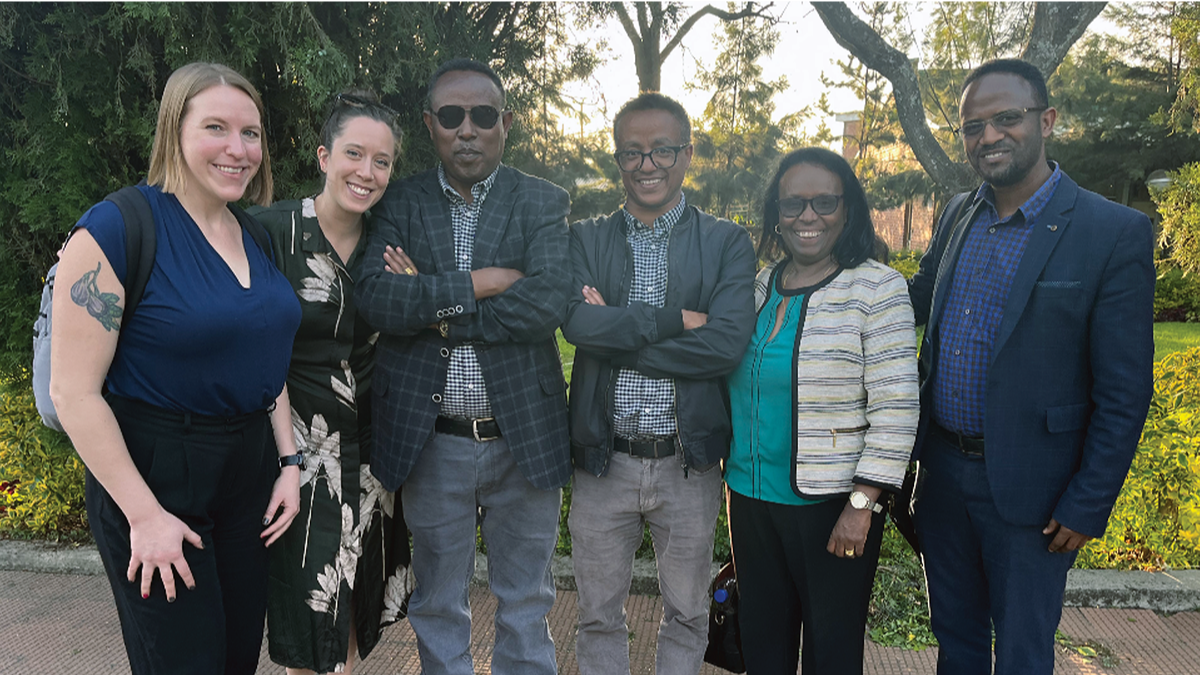 Partners met in Addis Ababa, Ethiopia, in January for a training of midcareer abortion researchers run by the St. Paul Institute for Reproductive Health and Rights (SPIRHR), Addis Ababa University and the Guttmacher Institute. L to R: Jesse Philbin, senior research associate, and Stephanie Küng, research associate, Guttmacher; Assefa Seme, associate professor, and Solomon Shiferaw, associate professor, Addis Ababa University; Metti Midekssa, project manager, and Tesfaye H. Tufa, director, SPIRHR.
---
Fast Facts
Why the US should spend more on global family planning
Investments in sexual and reproductive health matter, and the benefits are measurable. US funding for global family planning enables hundreds of thousands of people each year to prevent unintended pregnancies and averts many unplanned births, unsafe abortions and maternal deaths. And increasing that funding could help even more people.
We know, because we've crunched the numbers. For every additional $10 million in funding:
561,000 women and couples could be served
189,000 unintended pregnancies could be avoided
61,000 unsafe abortions could be averted
320 maternal deaths could be prevented
Each year, Guttmacher uses its seminal analysis of the costs and impacts of family planning investments in low- and middle-income countries to inform a critical review of the United States's annual funding for international family planning. The latest review is the just-published Just the Numbers 2022.
The analysis describes how the Trump administration withheld four years of funding from the United Nations Population Fund, an organization that collaborates closely with the U.S. Agency for International Development to deliver family planning services and maternal and child health care worldwide. In 2021, the Biden administration restored funding—but only to the 2011 level.
That was more than a decade ago. For 2022, Congress appropriated $607.5 million in US assistance for global family planning and reproductive health programs. It sounds like a lot of money, but this was the 13th consecutive year in which funding has remained the same. It's the only part of the US global health portfolio that didn't get a funding increase.
The bottom line: Stagnant funding means missed opportunities to meet the rising costs of providing services and support the large number of women and girls with an unmet need for modern contraceptive care. It's time for the United States to contribute its fair share and increase its investment in global family planning.
---
We Recommend...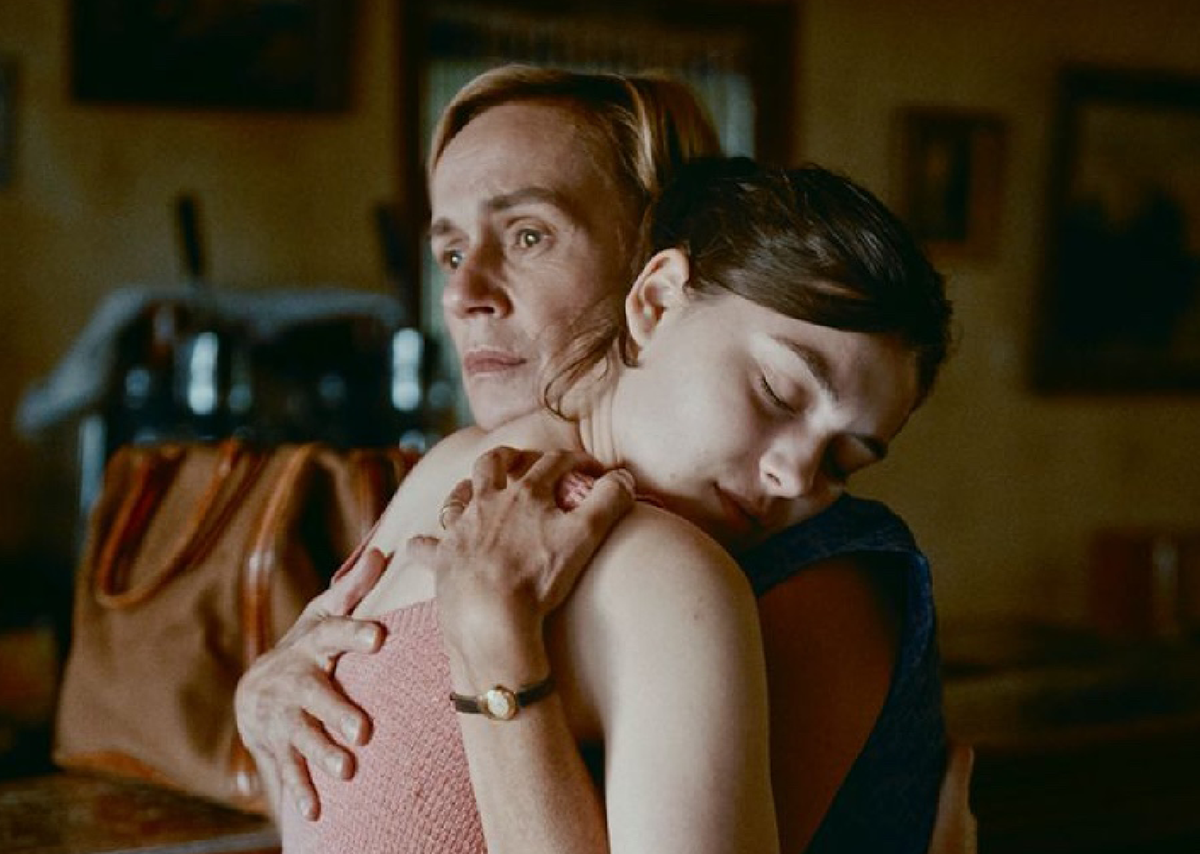 Anamaria Vartolomei, as Anne, and Sandrine Bonnaire, as Gabrielle, in Audrey Diwan's
The Happening
. Courtesy of IFC Films. An IFC Films Release.
---
Notions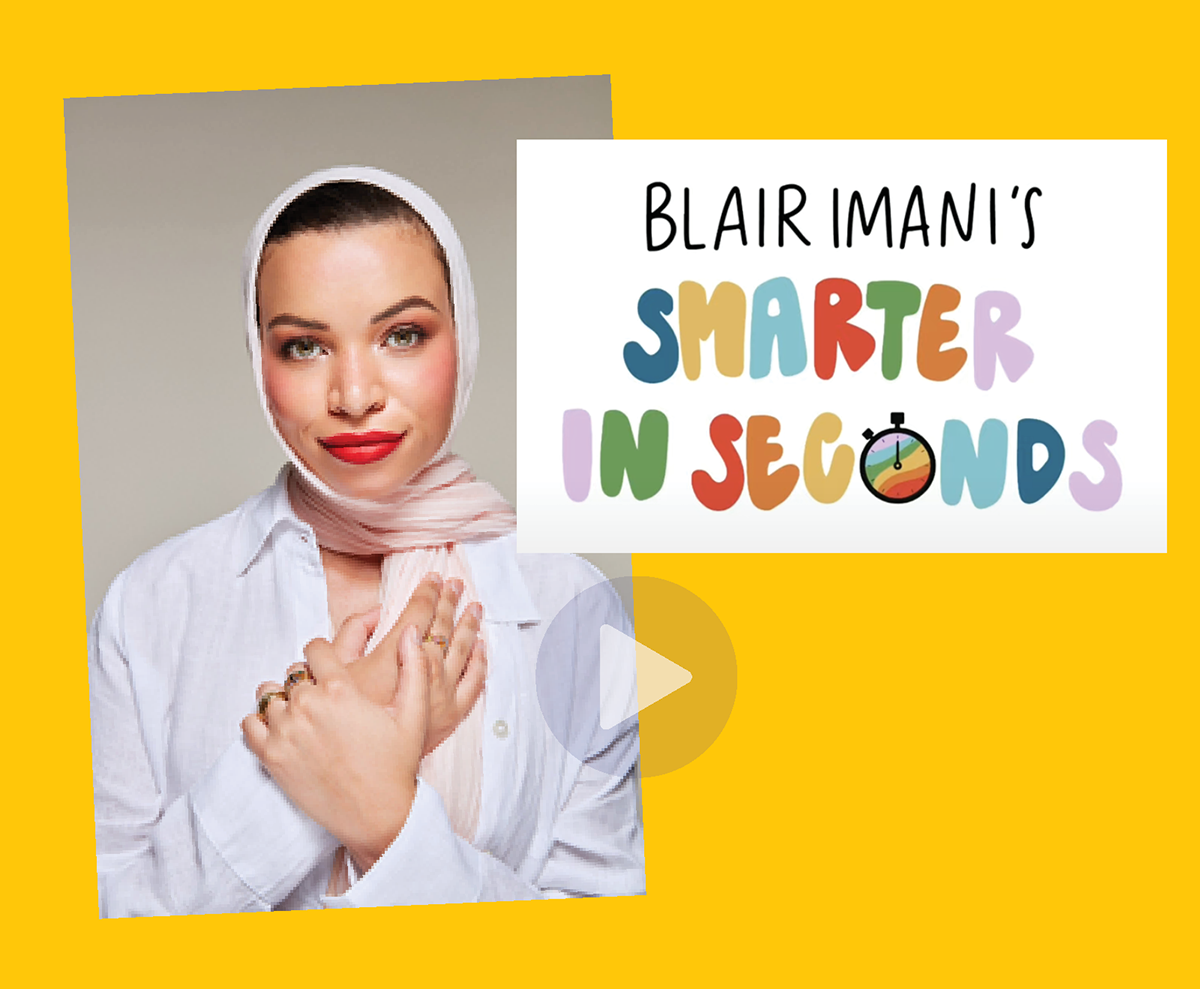 In the viral series "Smarter in Seconds," author and educator Blair Imani brilliantly breaks down social justice issues in short, snappy videos. Blair distills complex topics such as antiracism, bodily autonomy and voting rights—often in 30 seconds or less. One of our (obvious) favorites is her segment on How to Find Credible Sources, which provides tips on finding trustworthy information and avoiding disinformation.
---
We hope you enjoyed this inside peek at the people, policy analysis and research that fuel the fight for reproductive rights—powered by you, our supporters. Guttmacher's A Matter of Facts newsletter was developed by Jenny Sherman, with editorial contributions from Peter Ephross, Lisa Melhado and Noli Vega; designed by Michael Moran; delivered with technical support from Melissa Martin; and produced with the help of colleagues from across the organization.