Kila mwaka wanawake wa kitanzania 405,000 hutoa mimba, karibu wote kwa usiri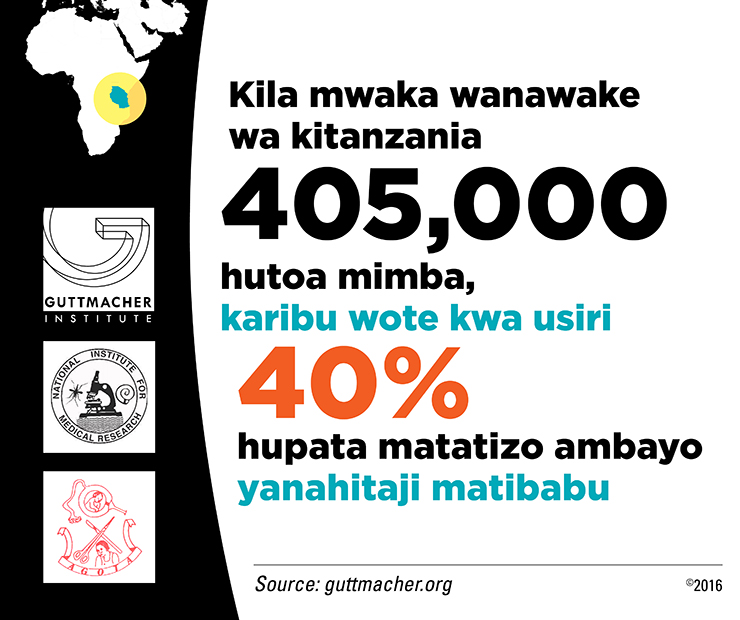 Terms of Use
The Guttmacher Institute encourages you to share this infographic freely to ensure that the debate is informed by facts, not misinformation.
Acknowledgment
Utafiti unaohusiana na mchoro huu wa maelezo umewekana kwa misaada kutoka Wizara ya Mambo ya Nje ya Uholanzi, Serikali ya Uingereza na Shirika la Ushirikiano la Maendeleo la Norway. Matokeo na hitimisho zilizomo ndani si lazima kuonesha nafasi na sera za wafadhili.