A Matter of Facts — December 2022
ISSUE HIGHLIGHTS
Fighting back against misinformation • Making the case for supporting research • Guttmacher goes to Thailand • Global gag rule effects in Ethiopia • Abortion's depiction onscreen
From Our President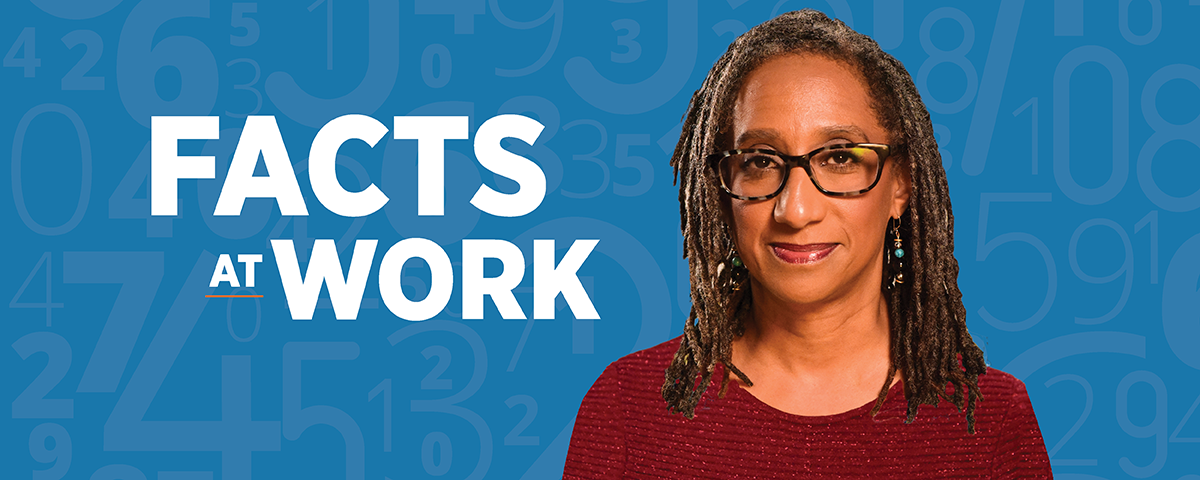 We are living in times in which misinformation and disinformation about sexual and reproductive health is circulating on social platforms, in policy forums—and even making its way into legislation.

Facts for the Fight, the tagline of our current fundraising campaign, captures our response to today's zeitgeist. The Guttmacher Institute exists to present the facts needed to advocate for sound sexual and reproductive health policies. Our data can also be used to fight mis- and disinformation. We're increasingly invested in monitoring and combating information that is misleading or straight-up false, while at the same time being careful not to reinforce false narratives by echoing them in attempts to refute them (something that research shows has hampered past efforts to counter misinformation). This work is pertinent to many aspects of people's sexual and reproductive health and particularly consequential for protecting abortion access.

Our Facts for the Fight campaign is an appeal for your support of rigorous research and verifiable evidence. It's a salvo in the larger front to uplift and respect facts.

Because facts matter. When the evidence is clear and credible, people can make choices that best reflect their needs. Consider the recently concluded midterm elections in the United States, where voters in five states—California, Michigan, Vermont, Kentucky and Montana—weighed in on abortion-related ballot measures. As our analysis of the election results highlighted, voters decisively favored protecting abortion rights and access.

Despite these victories, abortion in the United States is currently unavailable to millions of people. In the coming year, we expect that more states will try to restrict abortion care, as well as escalate attacks on contraceptive and gender-affirming care.

Facts can also expose racial inequities in sexual and reproductive health, which are likely to grow because of these attacks. Documenting these inequities can expose the harms of limited health care access, hold policymakers accountable for these harms and help put the spotlight on policy changes needed to mitigate them. For the individuals and communities most impacted, these facts also send a powerful message: You are not alone, and your experiences are not going unnoticed.

There is a lot of work ahead. We are energized and encouraged by the opportunity to promote evidence-based policies and legislation. Please join us in our fight for the facts.
Stay safe and strong,
Herminia Palacio, President & CEO
number crunch
Within 100 days after the fall of Roe, 
66 of 79 abortion clinics in 15 US states
 stopped offering abortions, and 26 of those clinics shut down entirely.
Read our analysis of the 100 days following the US Supreme Court's overturning of Roe.
Behind the Scenes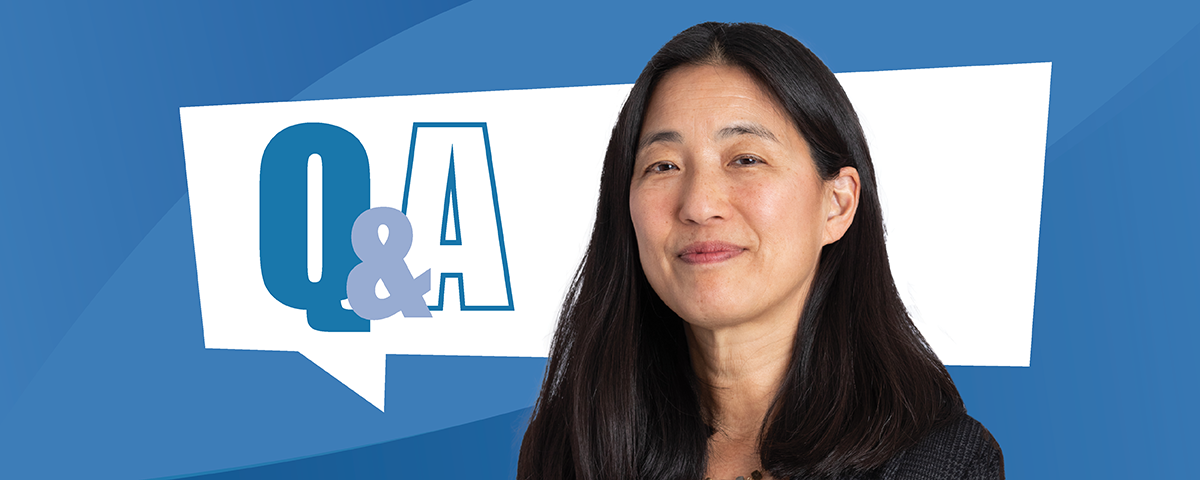 Dr. Connie Mao on the challenge of change
Connie Mao, MD, has been a force for change during her six years on the Guttmacher Board of Directors. Though she just stepped down in November and recently retired from her work as a gynecology and maternity care provider, teacher and researcher, she plans to remain deeply involved with her philanthropic work in women's health. And with Guttmacher's development efforts—she's the chair of Guttmacher's Facts for the Fight fundraising campaign. She spoke with editor Jenny Sherman about the challenges faced by the reproductive rights movement and why financial support for research and advocacy work is so important.
What attracted you to Guttmacher?
Women's health has been at the center of my work, so I knew of Guttmacher, but I had no idea how much work was being done here. I'm a researcher, and becoming involved with the organization completely spoke to me in that regard.
Being part of the Guttmacher Board was really inspiring because there are so many people who feel very passionate about the mission. We're using scientific methods to make our case for why laws should change. We've grown a lot, and the organization has just blossomed, which has been really exciting to see.
This was a difficult year for reproductive rights. What was it like for you, on both the personal and professional levels?
I was in the Guttmacher boardroom when the US Supreme Court decision came down, and there were a lot of tears, as we realized the gravity of the situation and how quickly women would lose access to care. We also pretty quickly started to be overwhelmed at the clinic with trying to find ways to accommodate folks coming from out of state. I am just sickened by the idea that people without resources can't access health care that people who have money can.
A great concern among medical educators is how our next generation of physicians is going to be trained—in both abortion care and health care related to early pregnancies. What we're seeing already is prochoice medical students not going to the states where there are limitations on their ability to do abortion procedures. Some programs may have to fly residents to another state to get them enough training experience. I don't think that people understand the secondary implications of a future in which your whole state may not have a clinician who can do these procedures.
What about established health care providers who are trying to offer care in states that are tightening restrictions on abortion?
Providers don't understand the laws really well, and they're now afraid to do procedures, even if they're legal. There's a lot of questioning on their part: How am I going to defend this in court? Can I really prove that this baby was not going to survive? Even if the law allows for that termination, they're afraid.
How do you hope Guttmacher can apply its advocacy, research and policy work to counter these challenges?
Over the years that I've been on the Board, we have become a really nimble organization. The Policy team started cranking out reports faster than they ever had before. I think we're still in that mode, and we really need to stay nimble. There's an acute need to be responsive to things that are happening, quickly, in every state, at the national level and internationally as well. The Facts for the Fight campaign will allow the organization to have funds that are not designated for specific projects or for certain research. We need to have funding to spread the word to help prevent misinformation and to get the data out there to the folks who need it. The clarification of misinformation is super important to protect rights.
Why should people support sexual and reproductive health research that can combat misinformation when they could be contributing directly to service provision, or abortion funds?
Because the situation is so shocking and such a huge change from the rights that we have had for so long, folks are very interested in changing the laws—nationally, statewide, everywhere. When presented with an advocacy option or an option to provide data to lawmakers and the courts, I think folks are excited to contribute. The chance to make a difference is really powerful right now. We're in the headlines every day. And I do think people feel that their dollars are making a difference when giving to Guttmacher.
There are such wonderful people in this field, working for this mission. What's giving you hope?
When Kansas voters defeated the anti-abortion state ballot measure. And obviously the midterm election results. I think that what people are starting to realize is that these limitations affect us all. We need to band together, and I see signs of that. It's very exciting that people are coming out and saying, This is not okay. So that does give me hope that things will change in this country, and that we'll witness that change…and be part of it.
---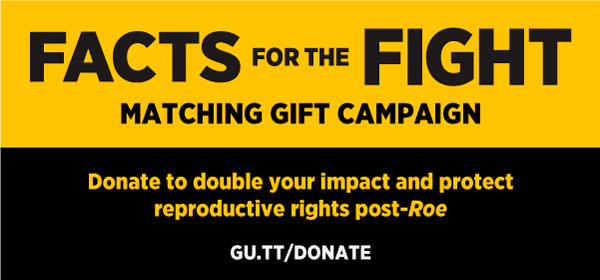 The overturning of Roe v. Wade has had devastating effects. But the results of the recent US midterm elections, where voters reaffirmed abortion access as a human right, confirm that this fight is far from over.
At the Guttmacher Institute, we will continue to fight back with facts.
We are almost at our goal to raise $750,000, but we need you to get us across the finish line. Your support is crucial in enabling us to produce the evidence needed to protect reproductive health and rights in your community, across the country and around the world. A group of like-minded supporters is matching every gift, dollar for dollar, up to this goal.
Donate now to double your gift. We have until December 31 to unlock the full match. Your generosity will help us to continue providing facts for the fight—today and into the future.
Evidence In Action
Guttmacher gathers with allies at ICFP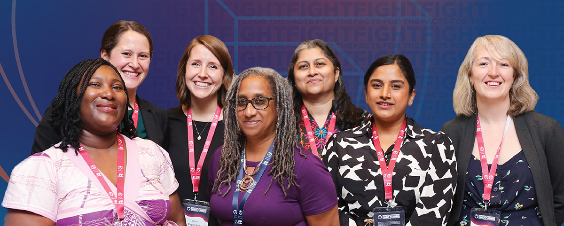 Select attendees at Guttmacher's ICFP side event, left to right: Naa Dodoo (African Institute for Development Policy); Elizabeth Sully, Anna Popinchalk, Herminia Palacio (Guttmacher); Suchitra Dalvie (Asia Safe Abortion Partnership); Priya Karna (WHO); Kelly Bowden (Action Canada). | Photo by Noppawit Lertkittipaporn
The pandemic disrupted many aspects of life and work, including the ability to convene in person with members of the global reproductive health community. In November, a delegation of Guttmacher researchers, leadership, and communications and support staff was thrilled to connect with partners and allies from around the world at the 2022 International Conference on Family Planning, in Pattaya City, Thailand.
The conference was an opportunity for Guttmacher to present the Family Planning Investment Impact Calculator and launch the Family Planning Impact Consortium, a new initiative to address evidence gaps in sexual and reproductive health and rights. In sessions and side events, as well as a preconference workshop and a roundtable lunch, our experts contributed to vigorous conversations that showcased our evidence in action.
As pandemic-postponed conferences resume in person, stay tuned for announcements on Guttmacher's participation. We'd love to meet more amazing members of the movement face to face.
Fast Facts
The enduring effects of the US "global gag rule" in Ethiopia
The "global gag rule" has had lasting, detrimental effects on sexual and reproductive health around the world. Guttmacher researchers recently examined service delivery and outcomes in Ethiopia before and after implementation of the most recent gag rule to determine just how detrimental.
The policy in a nutshell: The so-called global gag rule is a US policy prohibiting health funding to foreign NGOs that advocate for abortion liberalization or offer abortion services, information, counseling or referrals. It has been enacted by Republican administrations and repealed by Democratic ones since the 1980s. Between May 2017 and January 2021, the Trump administration expanded the rule to deny funding to NGOs partnering with organizations that did not also adhere to the rule. It also expanded the rule to apply to all US global health assistance, not just resources for family planning.
The study revealed that many Ethiopian NGOs adhered to the policy to avoid losing funding, resulting in service reduction and disruptions in partnerships. NGOs that continued abortion-related activities, and consequently lost funding, had to cut or curtail programs such as mobile outreach that provides permanent and long-acting reversible contraceptive methods to people in rural communities.
The proportion of facilities offering mobile contraceptive outreach visits fell from 21% to 8% between 2017 and 2020.
A lower proportion of facilities offered integrated family planning services and postabortion care.
A higher proportion of facilities reported being out of stock of certain contraceptive methods.
Notably, previous gains in sexual and reproductive health reversed: modern method use decreased, and births increased. The proportion of women giving birth in the previous 12 months rose from 14% to 16%.
Despite the gag rule, Ethiopia was able to protect and expand abortion services between 2018 and 2020.
Because more facilities were able to provide medication abortion, the proportion of facilities providing safe abortion care increased from 67% to 83%.
The number of safe abortions provided rose by 10%.
The verdict: Permanently repealing the global gag rule would prevent this harmful policy from eroding people's sexual and reproductive health and rights, in Ethiopia and worldwide.
Read more about the unprecedented expansion of the global gag rule under the Trump administration.
We Recommend...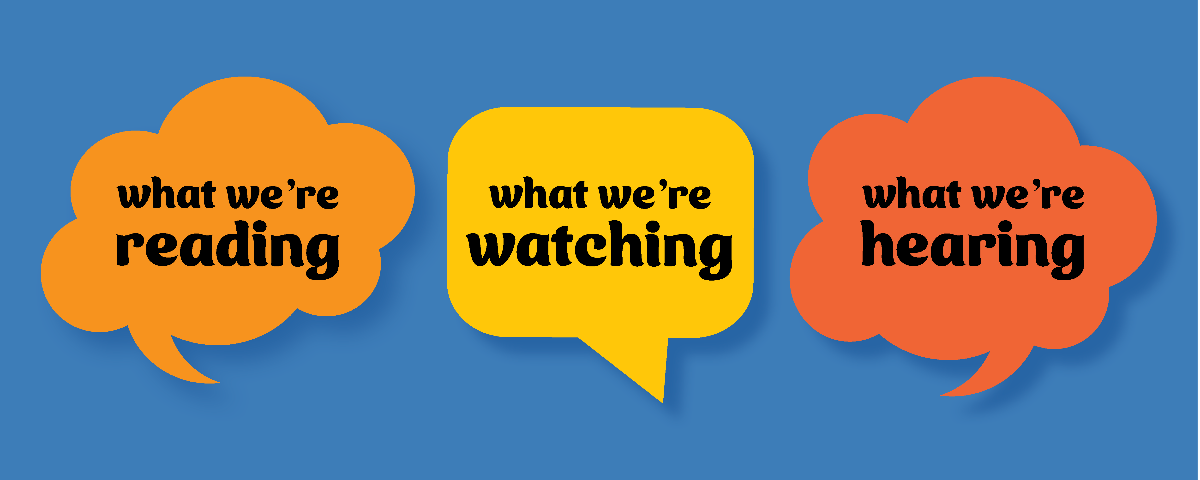 Notions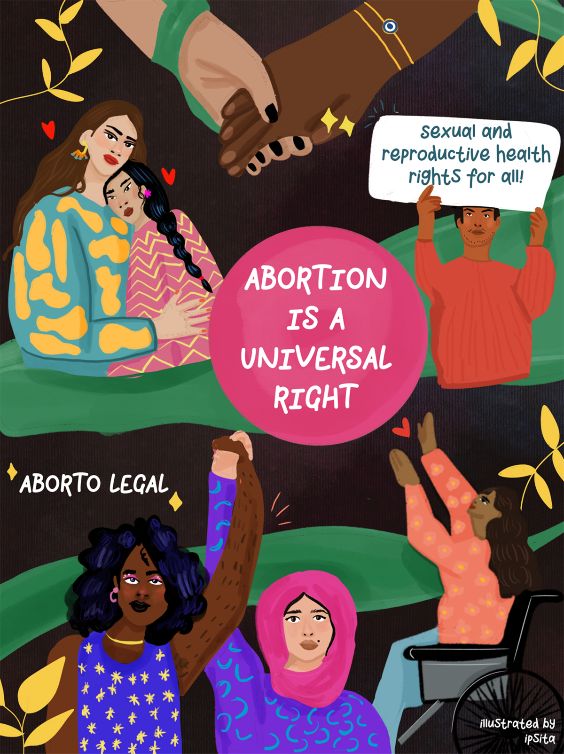 Ipsita Divedi for IPPF x Fine Acts | The Greats (
CC-BY-NC-SA
)
Based in New Delhi, feminist artist Ipsita Divedi combines vivid colors, diverse figures and positive messages about gender, sexuality, community and justice in her work. Ipsita's illustration here underscores that all people need and deserve abortion access. It's part of a terrific collection of open-license illustrations commissioned by Fine Acts and the International Planned Parenthood Federation.
---
We hope you enjoyed this inside peek at the people, policy analysis and research that fuels the fight for reproductive rights—powered by you, our supporters. Guttmacher's A Matter of Facts newsletter was developed by Jenny Sherman, with editorial contributions from Peter Ephross and Lisa Melhado; designed by Michael Moran; delivered with technical support from Melissa Martin; and produced with help from colleagues from across the organization.