A Matter of Facts — July 2022
ISSUE HIGHLIGHTS
Responding to the SCOTUS ruling • Studying abortion in places that restrict it • Medication abortion legislation • Webinar: Defending reproductive freedom • Improv hip-hop comedy takes on sex ed
From Our President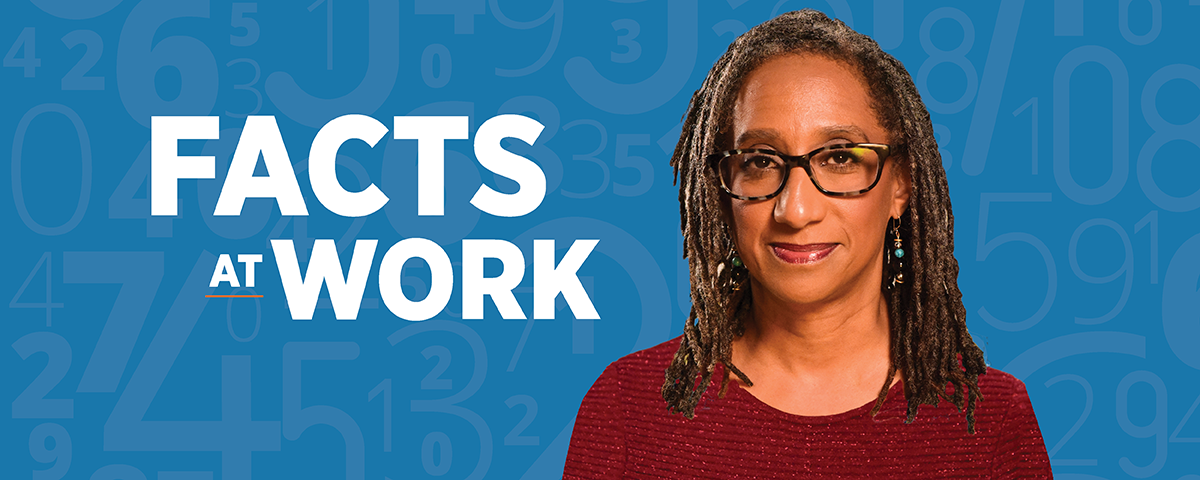 I'm excited to introduce our new quarterly newsletter, A Matter of Facts, where we'll share our latest thoughts on the sexual and reproductive health and rights issues of the day—and insight into how we here at Guttmacher do our work.
This is an uncertain, and pivotal, moment for our mission. The recent US Supreme Court decision to revoke the constitutional right to abortion is a tremendous blow to people's ability to decide whether and when to have a child. It coincides with a rising need for abortion in the United States, as our findings from the latest Abortion Provider Census show. It profoundly changes the abortion landscape in the United States, and it amplifies the fact that abortion is an issue of social equity and racial justice.
Momentous challenges lie ahead, but we have no time to despair. We're energized to continue to produce timely evidence that informs policy debates and propels social change, both in the United States and around the world. We've seen the power of evidence in states like Maryland that have moved to protect abortion access and in countries like Colombia that have decriminalized abortion. We're determined to generate the high-quality research that will be needed to spark evidence-based change in many more places in the months and years ahead.
Lastly, I want to thank you for your support. It's through renewing our collective commitment and redoubling our efforts to protect basic human rights that we will forge a path forward. For specific ideas on how to support abortion access in this post-Roe era, check out this op-ed by my colleagues Wendy Sealey and Jonathan Wittenberg, published in the Chronicle of Philanthropy. As an immediate way to lend your support to those now at the frontlines of this fight, join us Tuesday, July 12, for a webinar with the leaders of Fund Texas Choice and Access Reproductive Justice—two US abortion funds that are doing vital work to ensure access to care in the wake of the Supreme Court decision. Consider donating to these two organizations.
Stay safe and strong,
Herminia Palacio, President and CEO
Number Crunch
16 million

women who give birth each year in low- and middle-income countries don't receive the care they need following a major obstetric complication

Find more statistics on investing in sexual and reproductive health care in LMICs
Behind The Scenes
How we study abortion in places that restrict it
Dr. Susheela Singh, distinguished scholar and vice president for global science and policy integration at Guttmacher, joined the Institute in 1985. She has contributed to work producing global estimates of abortion and studies on abortion incidence in roughly 25 countries. In this Q&A with editor Peter Ephross, she shares her experience researching abortion in highly restrictive settings around the globe and thoughts on the future of abortion research in the US.
How has the field changed since you started studying sexual and reproductive health?
The whole issue of individual rights was not a priority in the 1970s. The United States government had very strong funding and policies to reduce fertility worldwide but didn't consider what individuals wanted. India, Pakistan, China—those governments were terrifically concerned with overpopulation. What has changed hugely is an awareness that you can have an aggregate-level goal of reducing fertility and you can still take care of people's needs and preferences and desires. Also, the rights and empowerment of women are much more central now. In low- and middle-income countries, people didn't talk much about that before.
Why is it important to document abortion even in countries where it's legally restricted?
If you don't have some evidence to show that abortion is happening, even some approximation of the rate and number and of health outcomes, many governments wouldn't necessarily pay attention. Evidence gives a solid basis for improving access to this service, to make quality care available to everyone, legally.
How do you study abortion in countries with restrictive laws?
Where abortion is highly restricted—where it is so stigmatized women will not tell you about it in a direct face-to-face interview—we've developed various methods to indirectly estimate the level of abortion. When the law does change, and there is some legal abortion service provision—as in Ethiopia, India and other countries—you have to adopt a dual methodology to measure both safe, legal services and the unsafe procedures that are still happening.
Guttmacher monitors abortion here in the United States as well. If abortion is restricted in many states, as is expected after the Supreme Court's decision, how will that affect our work in this country?
The whole picture changes in terms of what kinds of studies can be conducted. In some ways, it will be similar to what we do in many countries abroad. We will have to differentiate between how we do studies in states where it's still possible to collect data directly and states where we cannot.
What kinds of data and topics will we need to focus on?
When people travel to get abortions outside of their state, we track where the abortions are happening and where people's state of residence is. That work becomes extremely important without Roe. Looking at inequities is going to become even more important; it's going to get worse for women who can't afford to travel. We'll have to develop indirect estimation methods for parts of the country. We're going to have to think of creative ways to tell the story of the impact of the law change, backed up with evidence. It's a great benefit that our staff has the experience of working in restrictive settings outside the US.
You've devoted your life to improving safe abortion access. What's it like for you personally to see restrictions increase in the United States?
It's very disheartening. In the past twenty-five or so years, only three countries have actually reversed their laws and highly restricted abortion. The global trend is toward broadening legal criteria under which abortion is permitted and toward decriminalizing abortion. And here we have the United States joining Poland and Nicaragua, going backward. In the global context, it's practically unheard of. There are other kinds of reversals eroding people's rights that could follow, in contraceptive care and other areas. We don't know how far it will go. That's why we have to keep fighting.
Fast Facts

Medication abortion in a post-Roe United States
Medication abortion is extremely safe, very effective and increasingly popular: As Guttmacher researchers documented earlier this year, abortion pills accounted for more than half of all US abortions in 2020. And in December, the US Food and Drug Administration permanently lifted unnecessary restrictions to allow patients to receive abortion pills by mail.

Anti-abortion lawmakers have been trying to restrict access in various ways ever since the method was approved, in 2000. But over the past two years, medication abortion has become even more of a primary target of state-level legislation. Since January alone, 43 abortion restrictions have been enacted, in 12 states; 18 of those laws restricted medication abortion. Bills have sought to ban medication abortion entirely, prohibit the mailing of pills, require only physicians to provide them or limit their use after a specific point in pregnancy.

With Roe overturned, and about a dozen states (as of this writing) enforcing total or six-week abortion bans, the legal landscape surrounding access to medication abortion is likely going to get very complicated. It's easier for pills to cross state lines than it is for many people who need abortion care, so legislators may continue efforts to ban the mailing of these medications or try to curtail their distribution by online providers. But they could also attempt to block people's ability to receive medication abortion outside of their home state. States that restrict access to abortion pills may also potentially criminalize people who provide or use this method of abortion care. With the loss of Roe, medication abortion is going to be even more important, but also more fraught; we're keeping an eye on the shifting situation for that very reason.
Guttmacher is proud to host the leaders of Fund Texas Choice and Access Reproductive Justice at noon on Tuesday, July 12, for a conversation with Guttmacher experts on how to defend reproductive freedom after the loss of Roe v. Wade. During this hour-long webinar, we'll cover the important role of abortion funds, the latest research, up-to-the-moment state policy analysis and insights on what's at stake for the future of reproductive rights in the United States.
We Recommend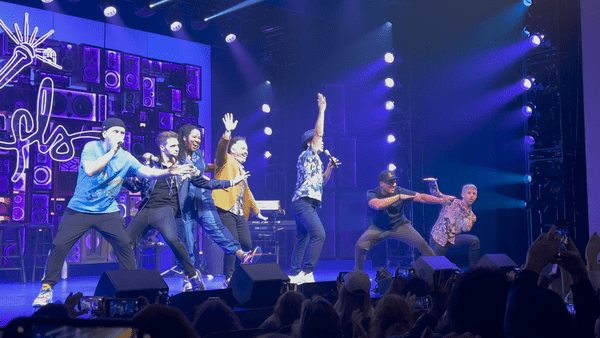 The Freestyle Love Supreme group on stage during their Broadway 2021 run. |
DrawWikiped (CC BY-SA 4.0) via Wikimedia Commons
Notions
For anyone diving into the news and Twitter and social media maelstrom yet again in hopes that maybe something will bring comfort, we're sharing this great bit of Roe-related TikTok therapy and a reminder that it's okay not to be okay right now.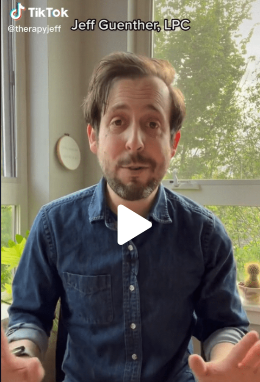 ---
We hope you enjoyed this inside peek at the people, policy analysis and research that fuels the fight for reproductive rights—powered by you, our supporters. Guttmacher's A Matter of Facts newsletter was developed by Jenny Sherman, with editorial contributions from Peter Ephross and Lisa Melhado; designed by Michael Moran; delivered with technical support from Melissa Martin; and produced with help from colleagues from across the organization.